Growing up, birthdays were always a big deal.  There were piñatas, overly decorated cakes, and lots of family.  We also had the occasional bounce house.  The point being, kids in my family were spoiled when it came to birthday parties — they still are.  And why shouldn't they be?  Kids look at the world with such awe and wonder, even the tiniest details seem to bring them joy and fill them with fascination.  That's what makes planning their birthday parties so much fun.  As an adult, I love seeing their reaction to all the little things that they come across.
I think my favorite part of planning my own birthday parties with my mom was picking out the theme and all the decorations to go with it.  Which is part of the reason why I was so excited for the launch of our MOD Pattern Kid's Birthday Party Favors.  Event Blossom now has an entire section just for kids, so grab that special tyke in your life and get planning together!
Start off by browsing our variety of Kid Birthday designs and choosing from one of the many popular themes such as pirates or princesses.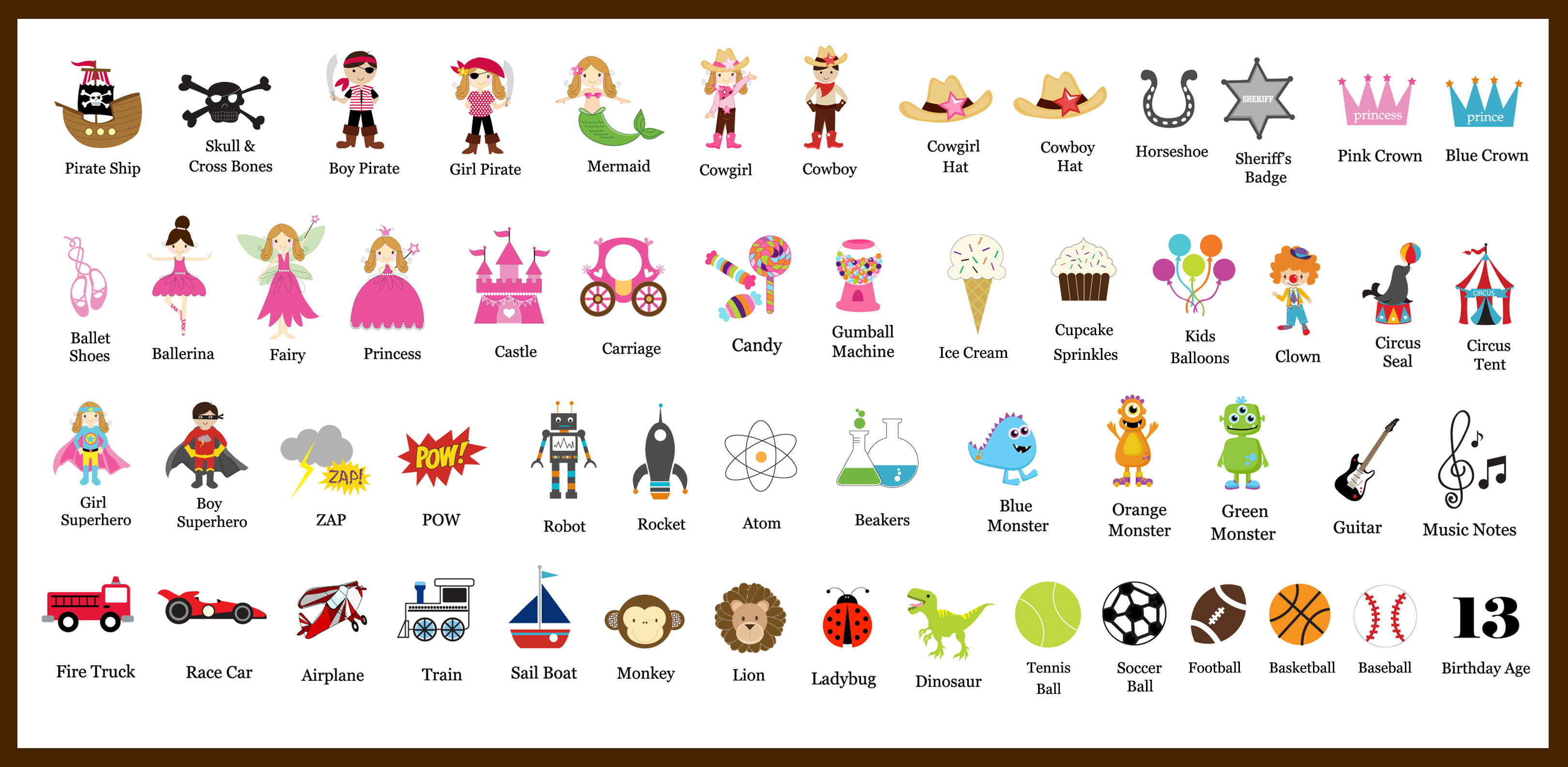 Then, coordinate pieces from our selection of party favors and accessories.  Start with our Milk Bottles to serve your kiddo's favorite drink, like hot cocoa or lemonade: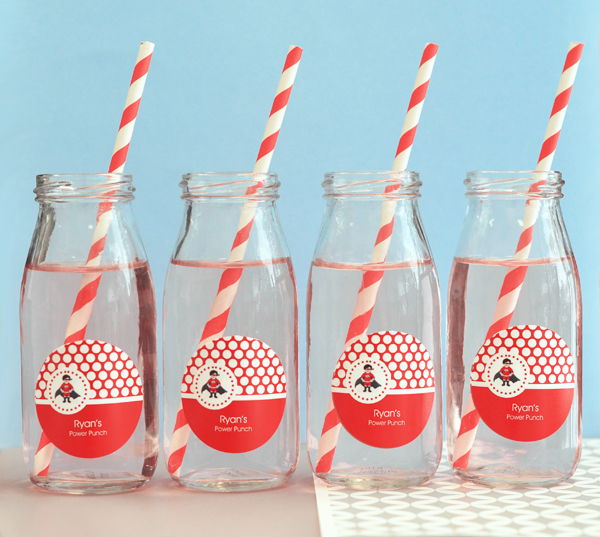 Don't forget dessert!  Cupcakes are easy to bake and even easier to eat.  Decorate them with personalized Cupcake Wrappers and Toppers:
As a parting gift and lasting memento, fill some of our Sweet Shoppe Candy Boxes or Candy Tubes with your child's favorite candies, treats, and small toys.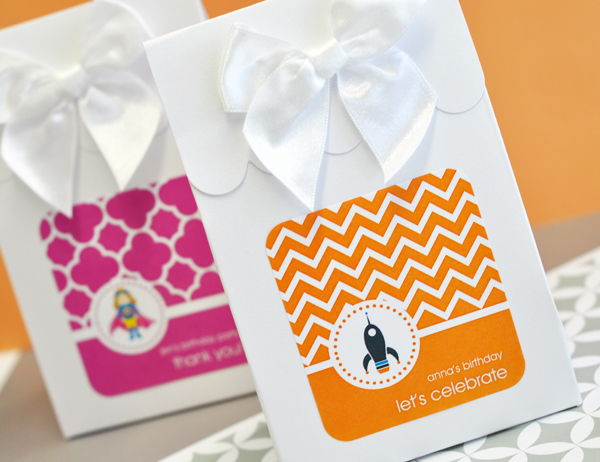 Whatever combination you choose to accessorize your kid's birthday party, remember that it's not about styling a perfect event; it's about making memories.  Years from now, when you're planning their Sweet Sixteen or graduation party, they'll probably still remember how they got to help you pick out all the fun stuff for their Wild West Shindig or Circus Extravaganza.
Happy Party Planning!
-Kim