Change is in the air.  Yes, it's still hot outside.  No, leaves haven't really begun changing colors.  But my route to work has changed now that the kids have started shuffling back to school, and today I was able to order my first Pumpkin Spice Latte of the year at the coffee shop (it was amazing).  As far as I'm concerned, these two occurrences signify the beginning of Fall.  In celebration of this lovely season, I wanted to show you some of my favorite Event Blossom products just for Fall.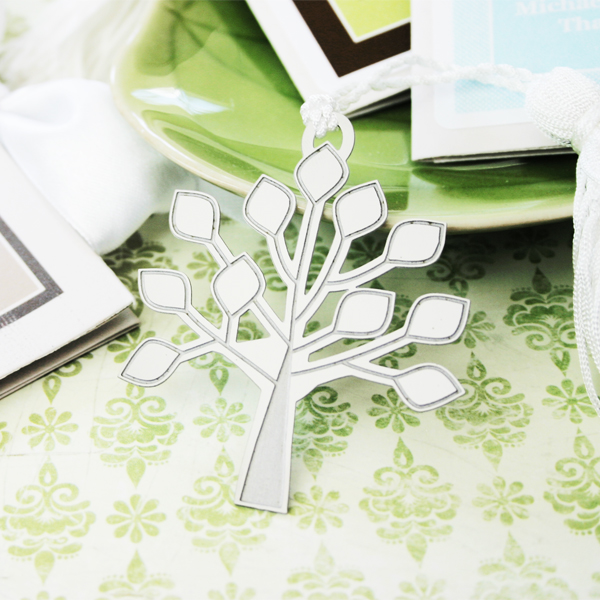 Fall is when I start spending a lot more time curled up on the couch with a book.  Even though I love my e-reader,  this would be my bookmark of choice for those times that I just have to have a real book in my hands.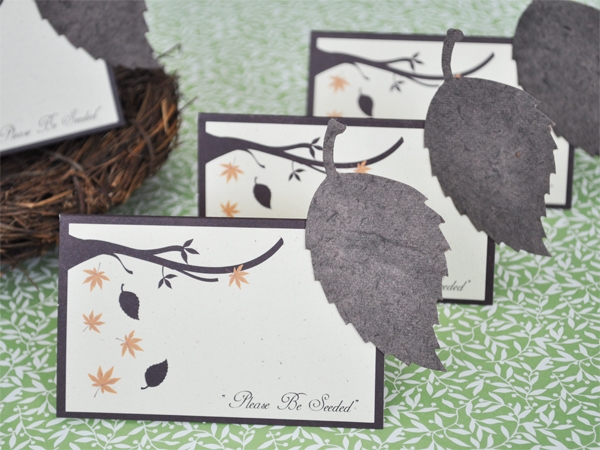 Eco-Friendly is "in" every day of the year, but I think that the texture of the plantable leaves on these place cards add an extra dose of style.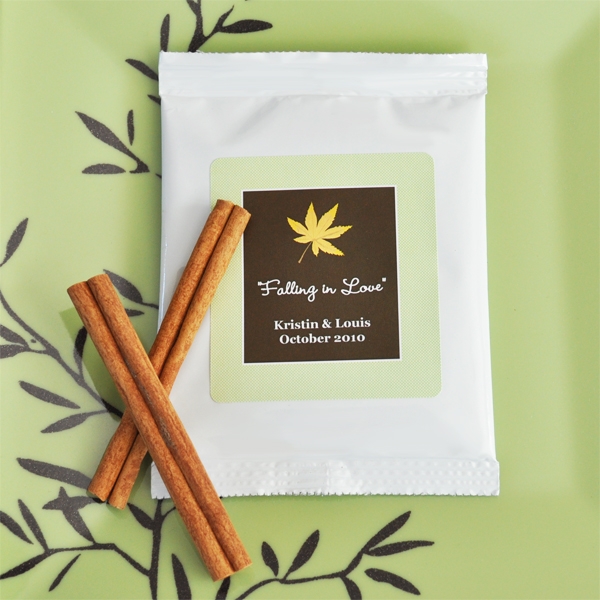 Hot Apple Cider?  Yes, please!
Our "Fall for Love" collection has plenty of great label designs to  match the season as well.  My favorite label combo for the Fall would have to be Green Chocolate labels with the Branches design.  You can check out the entire collection and all of the Fall designs here.  Now, I anxiously await the day I can comfortably wear boots and scarves.
I've got another fun Q+A for you next week, stay tuned!
-Kim