Hello Blossomers!
Are your brides looking for a stylish and unique way to package bridal party gifts or looking for a thank you gift for their bridesmaids and maid of honor? Look no further! Our new collection of bridal party gifts has a number of options for bridesmaid gifts any girl would love, including bridal party totes and bags. We recently released three brand new styles of bags and totes all available in different colors and designs, so you're sure to find something you like. Keep reading for the details.
Water Color Tote Bags
Our water color tote bags are a chic way to package bridal party gifts or to use as the gift itself! Each white canvas bag has metallic gold faux leather handles and is custom printed with a water color floral background and either a bridal party role, name or custom text line. You can fill these bags with tumblers, lip balm, water bottles and so much more. Use them during a bachelorette party to carry all you'll need.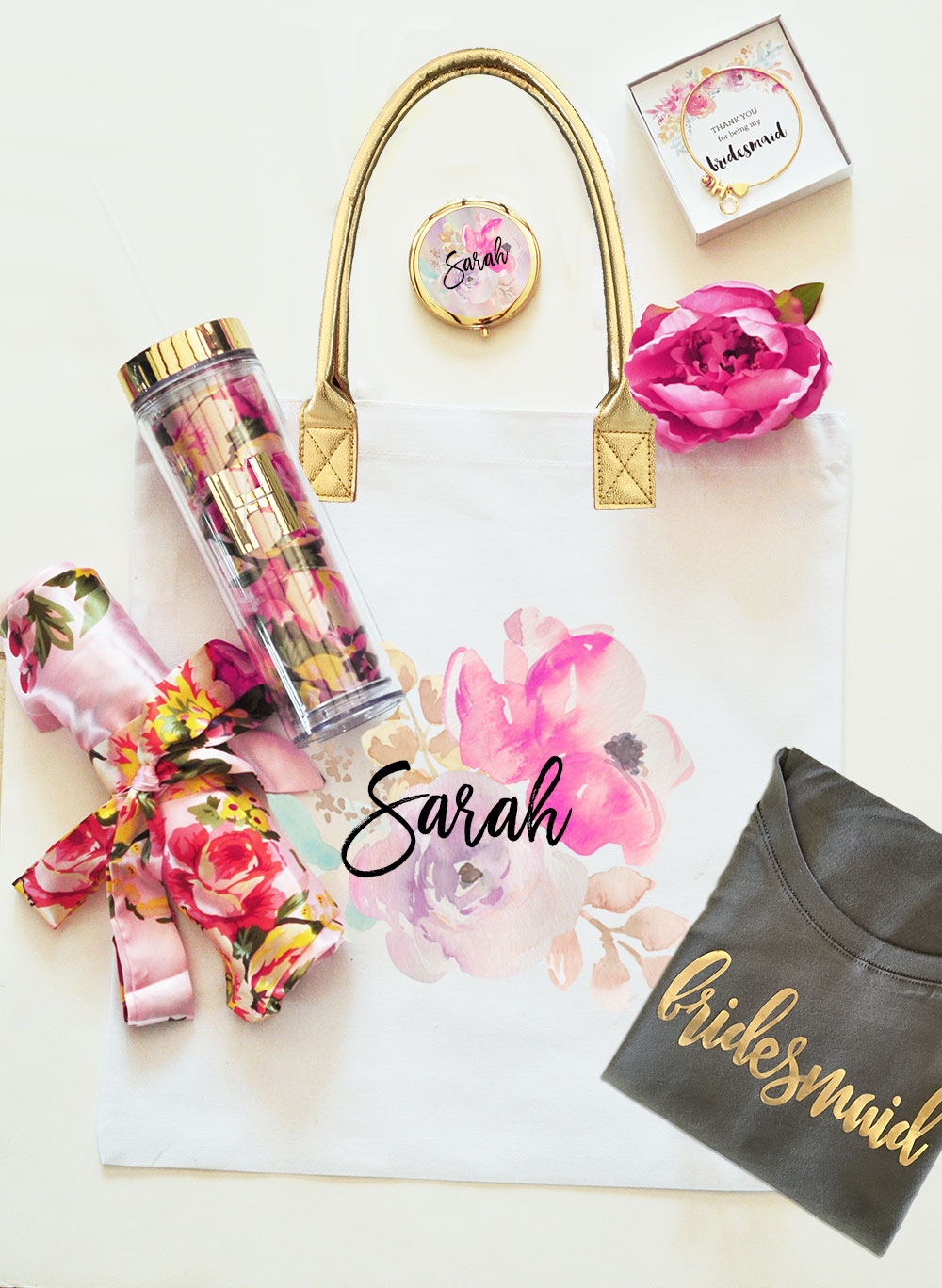 Gold Bridal Party Tote Bags
For bags that are a little more glamorous, check out our gold monogram, gold bridal party or our gold glitter heart tote bags. Each heavy weight canvas bag has faux leather gold handles and is available in black, pink or white. We will custom print your bag with a shiny gold foil monogram or bridal party role or you can choose a glittery gold heart.

Gold Striped Bridal Party Bag
For a beach bachelorette party or girls night in, hand out our large white and gold bags! Each nylon bag has a shiny gold faux bold stripe and handles. Choose to have this bag blank, with a gold sequins monogram or with a bridal party role.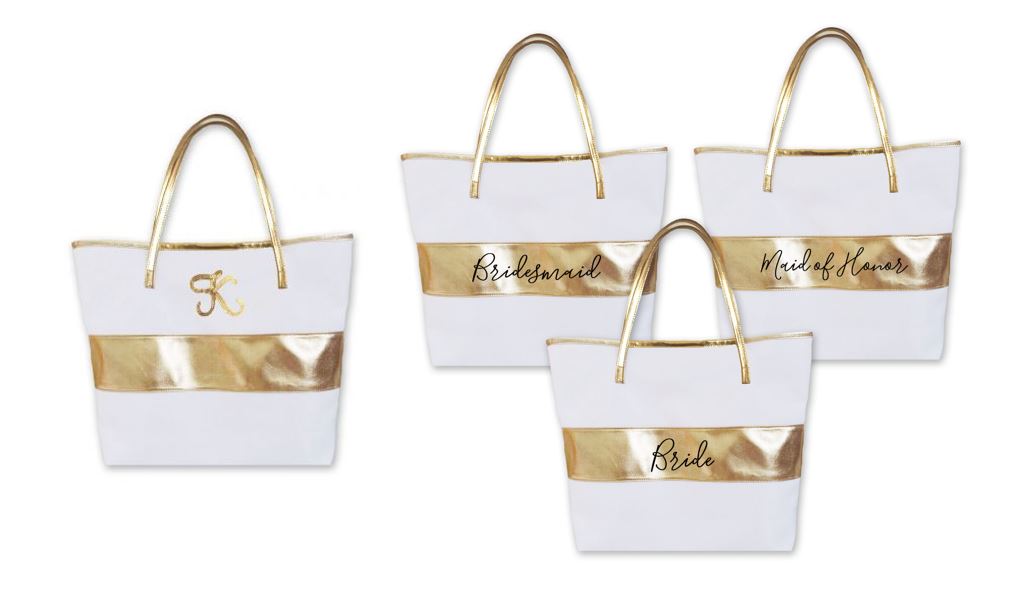 Bridal Party Cosmetic Bags
Cosmetic bags are a unique way to package bridal party gifts to your friends and they'll be used long after the big day! Fill them with custom lip balm, sunglasses and more. Each clear vinyl bag is lined with metallic gold edges and can be customized with a monogram, name or bridal party role. You can even use them as gift bags for a bridesmaid shirt or robe.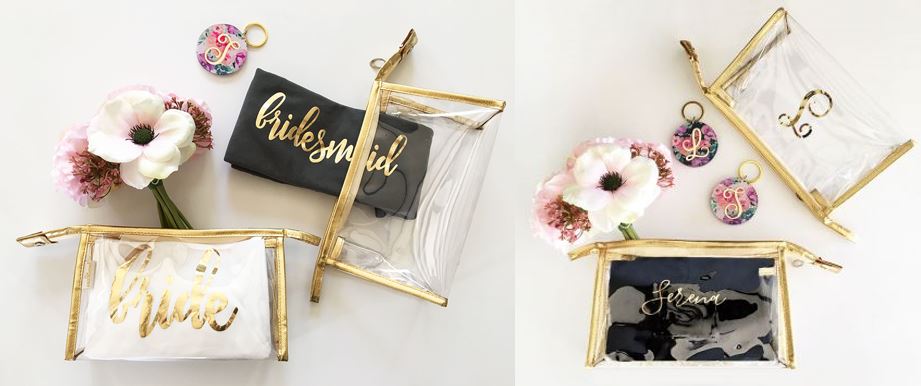 To find all these bridal party bags and more gifts, click here and be sure to come back next week for more features on our new gift collection.
Until next time,
Julie