S'mores are the quintessential childhood treat.  One bite has the potential to bring back tons of memories from camping trips, summer bonfires, and family gatherings.  Help friends and family reminisce about and make more of those campfire memories by creating a mini s'more kit for them to take home from your celebration.
Here's what you need:
Graham crackers – 4 half pieces
Chocolate bars – 2 pieces that are similar size to the crackers
8-10 Mini Marshmallows
Here's what you do:
Place them in a Mini Mason Jar (the jar holds enough for 2 mini s'mores)
Give them out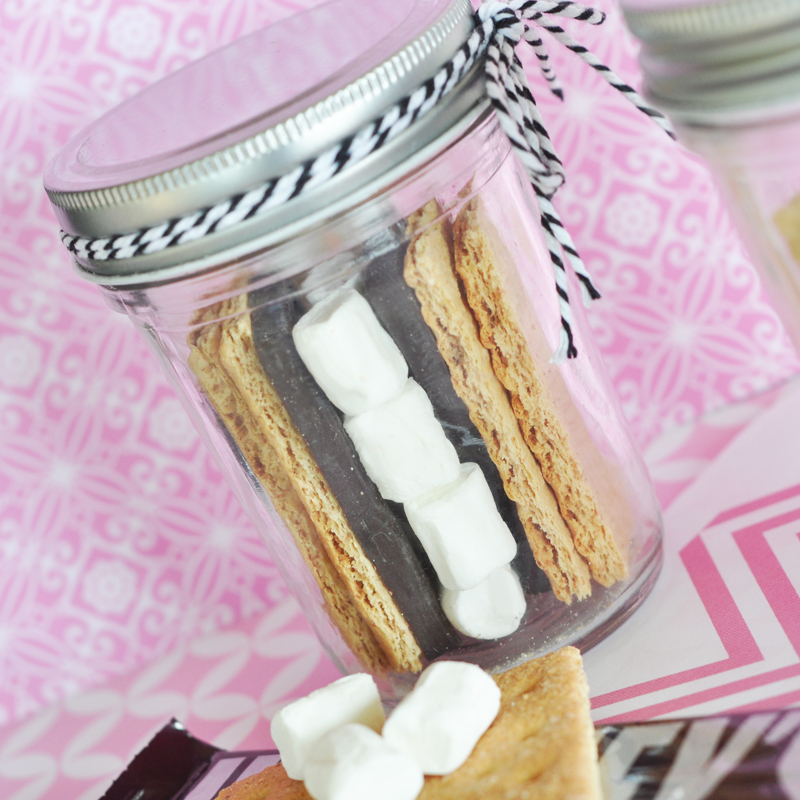 Make sure to keep a jar for yourself and follow these instructions:
Roast marshmallows over an open flame, using 4-5 mini marshmallows per s'more
Smash your warm marshmallows between two graham cracker pieces with one piece of chocolate
ENJOY!
-Kim