Something magical used to happen whenever I bought a new suitcase.  I'd find one that I absolutely adore and have to have.  It was usually perfect for me: big enough for my over-packing, easy enough for my petite frame to lug around, and colorful enough to stand out on those airport carousels.  The magic doesn't end there.  I'd proceed take my brand new suitcase on its first flight and know that all the other passengers will be so envious when I'm able to spot my suitcase right away without having first taken someone else's baggage and awkwardly placed it back on the conveyor belt.  Where does magic come in all of this?  After making my way to the baggage claim, I would always discover that everyone seemed to magically fall in love with the same suitcase I did.
Okay, that was an exaggeration.  Not EVERYONE had the same luggage.  But it only took one very similar looking bag for me to find myself in that uncomfortable situation at the baggage claim I mentioned earlier.  I've since learned my lesson.  It's all about the luggage tag.  I make sure that my luggage tags are the brightest and most distinguishable little tags you've ever seen.  Having a customizable luggage tag like this one helps: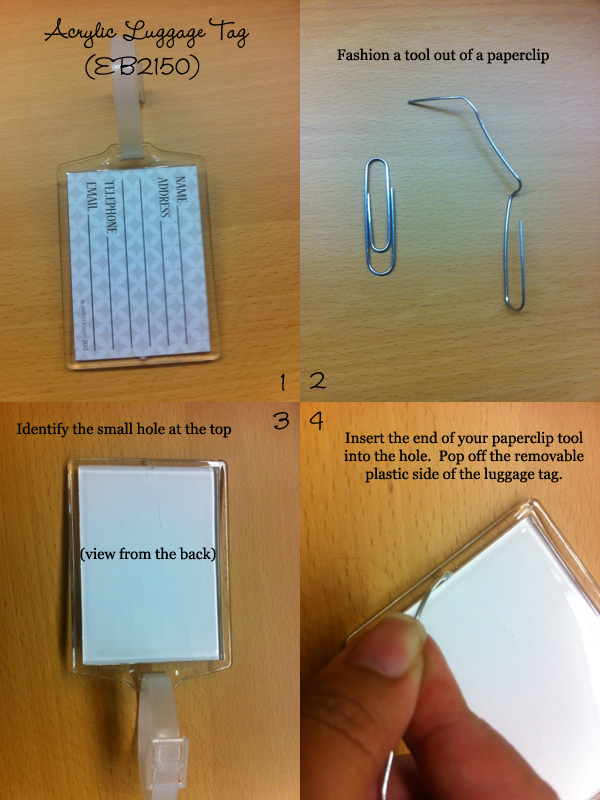 Happy travels, Blossomers!
Need help with Event Blossom products?  Shoot me an email at Kim@eventblossom.com!