Hello Blossomers!
Did you know we have a large variety of custom tote bags? Totes are not only useful gifts for your bridal party, weekend get-aways or destination wedding, but can also be used as unique and stylish gift wrapping. We have multiple styles, colors and themes of tote bags to choose from, most of which can be customized to match your event. Read below for more details on all our styles.
Water Color Tote Bags
Our water color tote bags are a chic way to package gifts or to use as the gift itself! Each white canvas bag has metallic gold faux leather handles and is custom printed with a water color background and custom text. We have a beautiful floral watercolor print or four fun tropical beach themed prints to choose from. You can fill these bags with tumblers, lip balm, water bottles and so much more.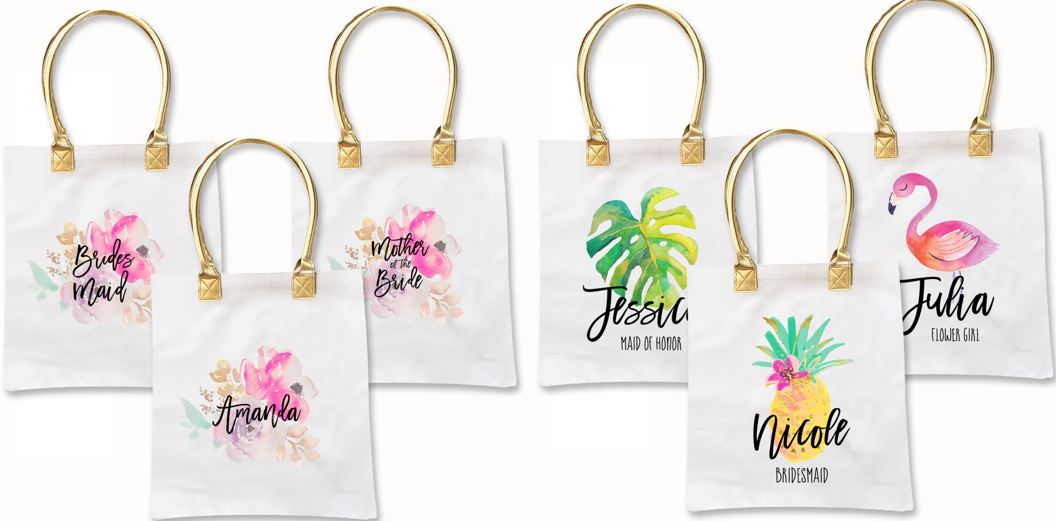 Gold Canvas Tote Bags
For bags that are a little more glamorous, our gold accented tote bags are ideal! Each heavy weight canvas bag has faux leather gold handles and are available in black, pink or white canvas. We custom print each bag with a shiny gold foil design. Choose from bridal party roles, large monograms or even a sparkly gold glitter heart. You can also purchase these blank and decorate as you please.


Gold Striped Tote Bags
For a beach party or girls night in, our large white and gold bags are perfect! Each nylon bag has a shiny gold faux bold stripe and handles. Choose to have this bag blank, with a gold sequins monogram, a custom name or with a bridal party role.


Light Weight Canvas Tote Bags
Another option for our custom canvas totes are our light weight canvas bags. This style of bag comes in a white, natural or black bag color, a choice of text and design color and is available in many different themes – graduation, wedding, holiday & more! Each bag is made of 100% cotton.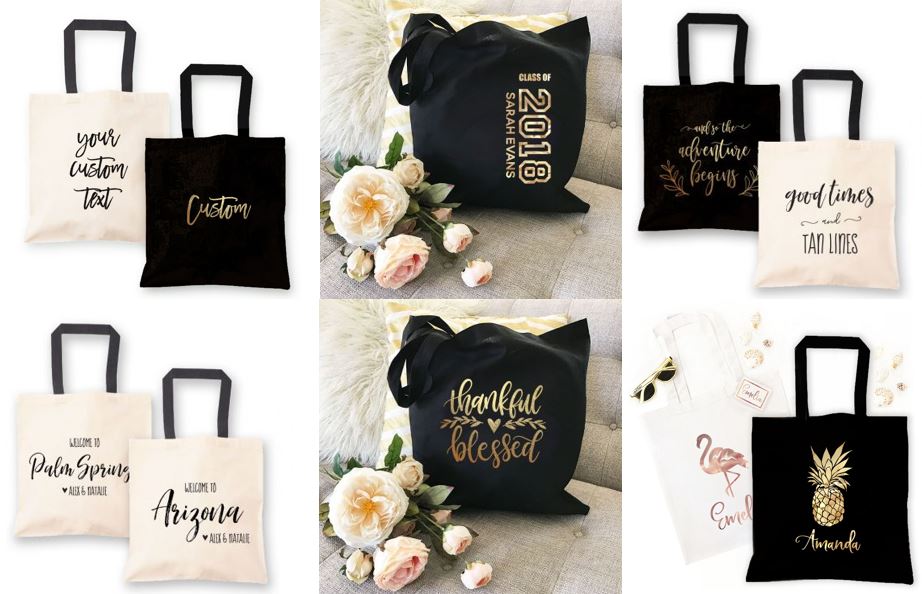 Burlap Tote Bag
How cute are our new custom burlap tote bags? These bags are perfect for a beach bachelorette party or honeymoon. Each tote is 100% burlap fabric with a laminated interior and comes with soft cotton handles. Customize each bag with a name in shiny white vinyl.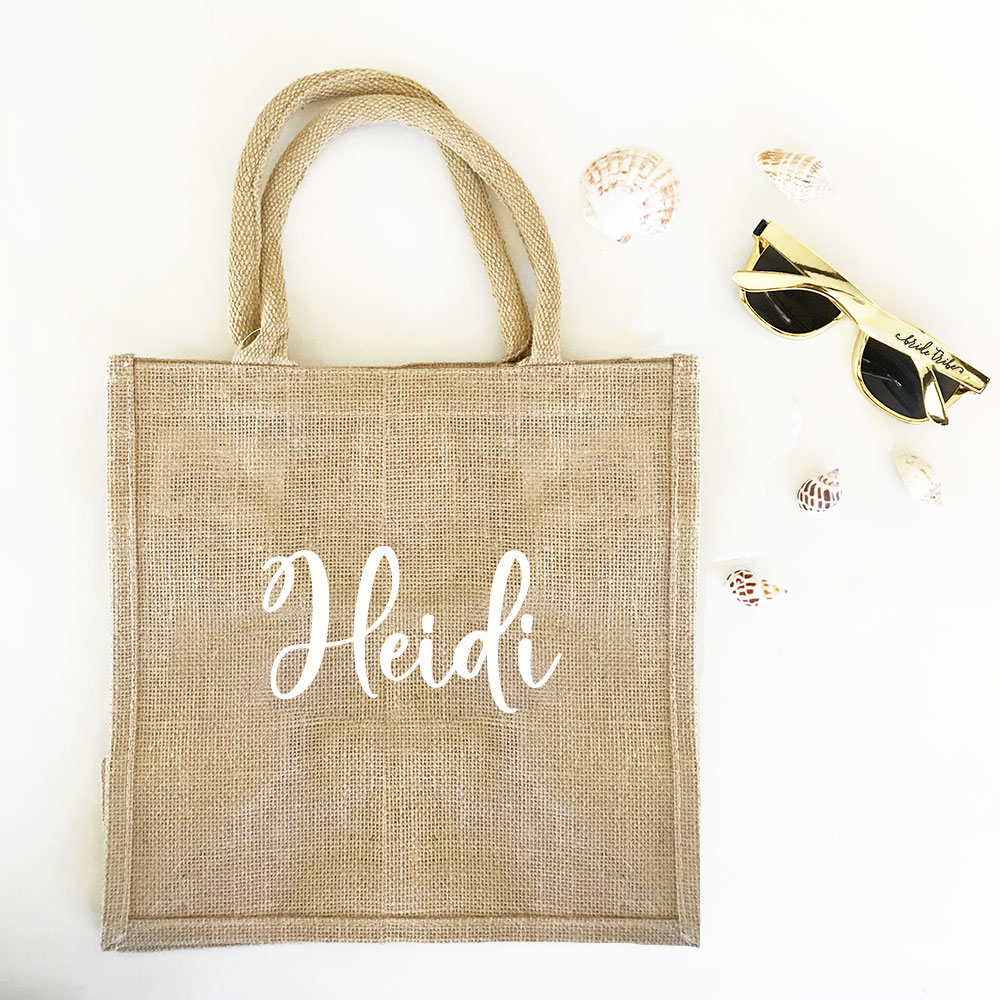 To find all these tote bags and gifts to fill them with, click here!
Until next time,
Julie