Hello Blossomers!
We are so excited to start talking about our newest collection of Marble and Lace Favors and Gifts! This launch is just in time for holiday gift giving and fall or winter weddings. You'll find bridal party gifts, mom gifts, birthday gifts and more. Not to mention, there are gorgeous packaging ideas too! Keep reading for more details on this new line!
Pink Marble Drinkware
This collection offers cute tumblers, sports bottles and mugs all in our pink marble theme. You'll find a custom cup for a fashionista, office girl or even your athletic friends. Each item can be customized with a monogram or full custom name. Pink Marble drinkware is the perfect gift to throw into a gift bag or give to your bridal party the day of!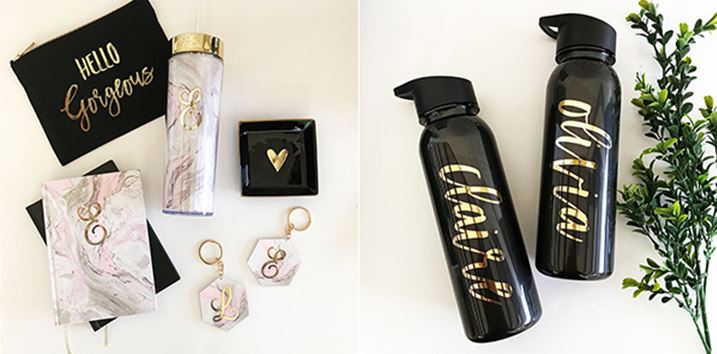 Pink Marble Accessories
For extra add-on items to spruce up your gift bags, check out our Pink Marble Accessories! You'll find keychains, journals and even necklaces in this beautiful category. All items can be customized with a shiny gold monogram of your choosing, making each recipient feel special.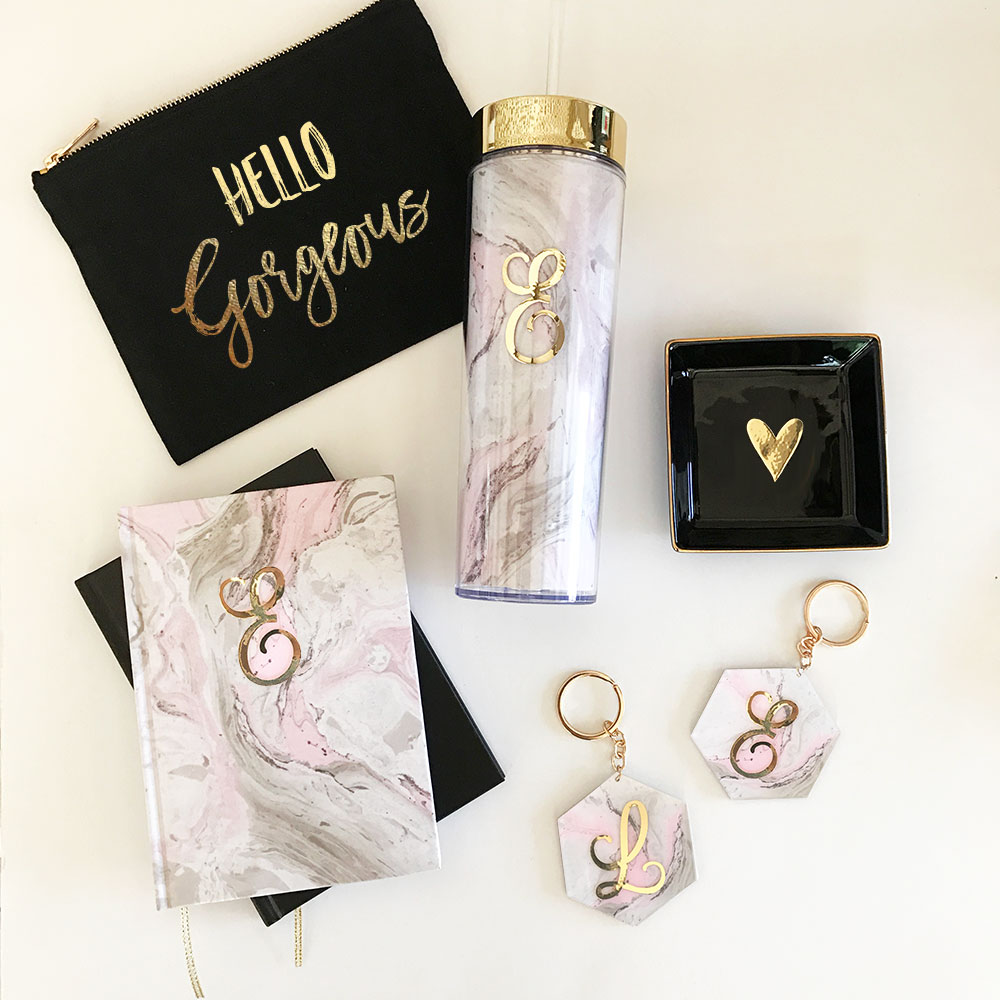 Pink Marble & Lace Apparel
One of my favorite new items is our cotton lace robe! These are offered in three styles and four colors all with a lace trim. Choose to customize them or leave them blank. Our comfy cotton robes are sure to keep your bridal party comfortable all day!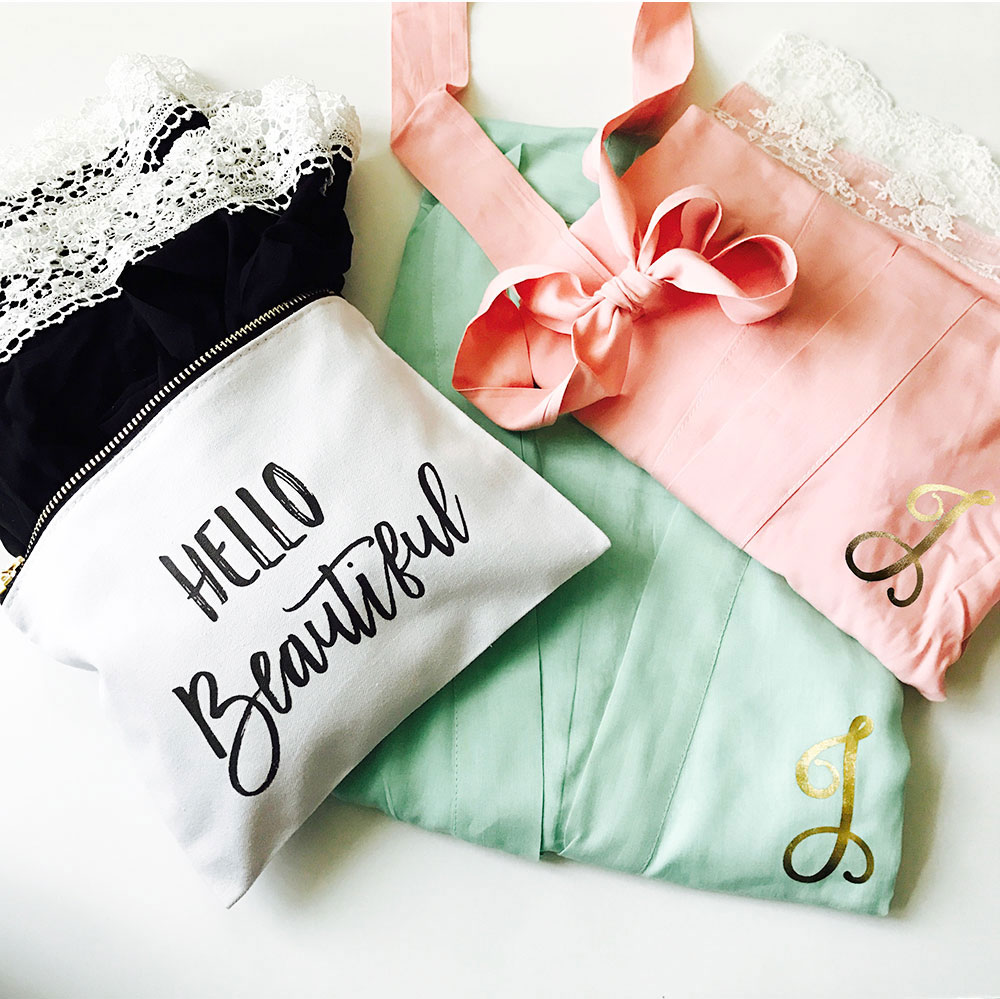 Pink Marble & Lace Packaging Ideas
Gift wrap all these gorgeous new items in our new glossy black gift boxes with a custom metallic gold script name or one of our new designs on our canvas cosmetic bags! Both ideas can fit many items and can be customized for each individual.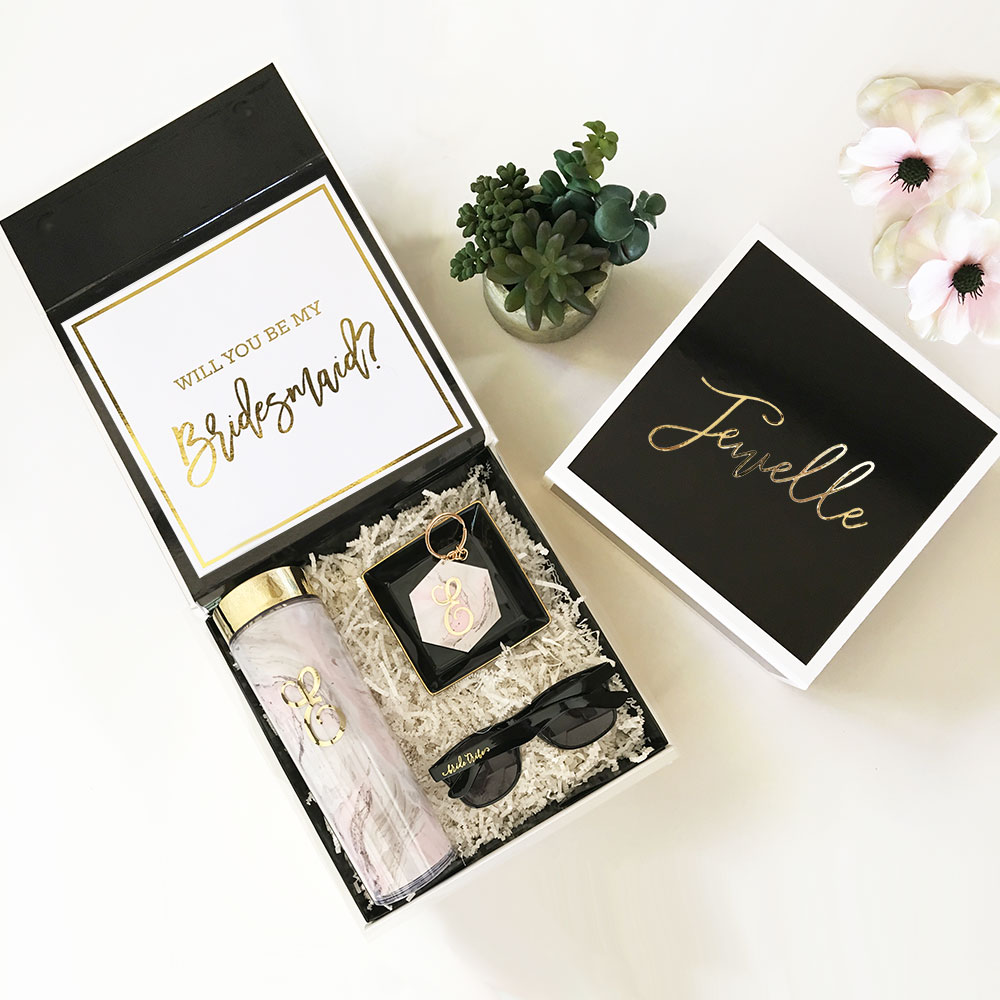 To see all our new items from the Pink Marble & Lace Collection, click here! Be sure to check back later for more details on this line.
Until next time,
Julie