Hello Blossomers!
With Valentine's Day coming up this weekend, we wanted to take this opportunity to show you ways you can customize our favors to match any type of celebration, including Valentine's Day. Below we've got examples of party favors and decor customized to match a party full of love! We've even got some of our new metallic gold party supplies items that would work perfectly. Check it out below!
Personalized Party Signs
Customize any of our party signs for a love themed party! We've got two shades of pink, lilac or even black paper colors that can be printed with metallic gold ink to make the day really shine. You can also customize colors further with our regular color ink party signs. Customers can add designs like "love is sweet", "happily ever after", "xoxo" or even a simple heart icon.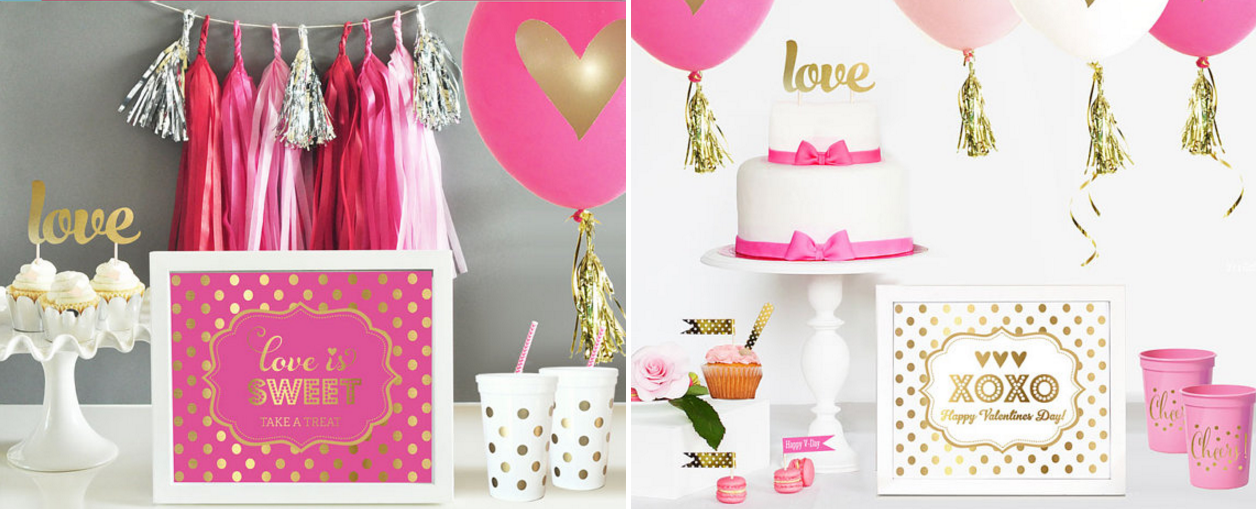 Glitter Banners & Tassel Garlands
Decorate dessert tables, beverage bars or any party table with a colorful garland or banner! We've got glitter banners, tassel garlands, letter garlands or you can combine them and make a tassel letter garland. Choose from shades of pink, purple, white and gold to make your event truly a Valentine's Day party!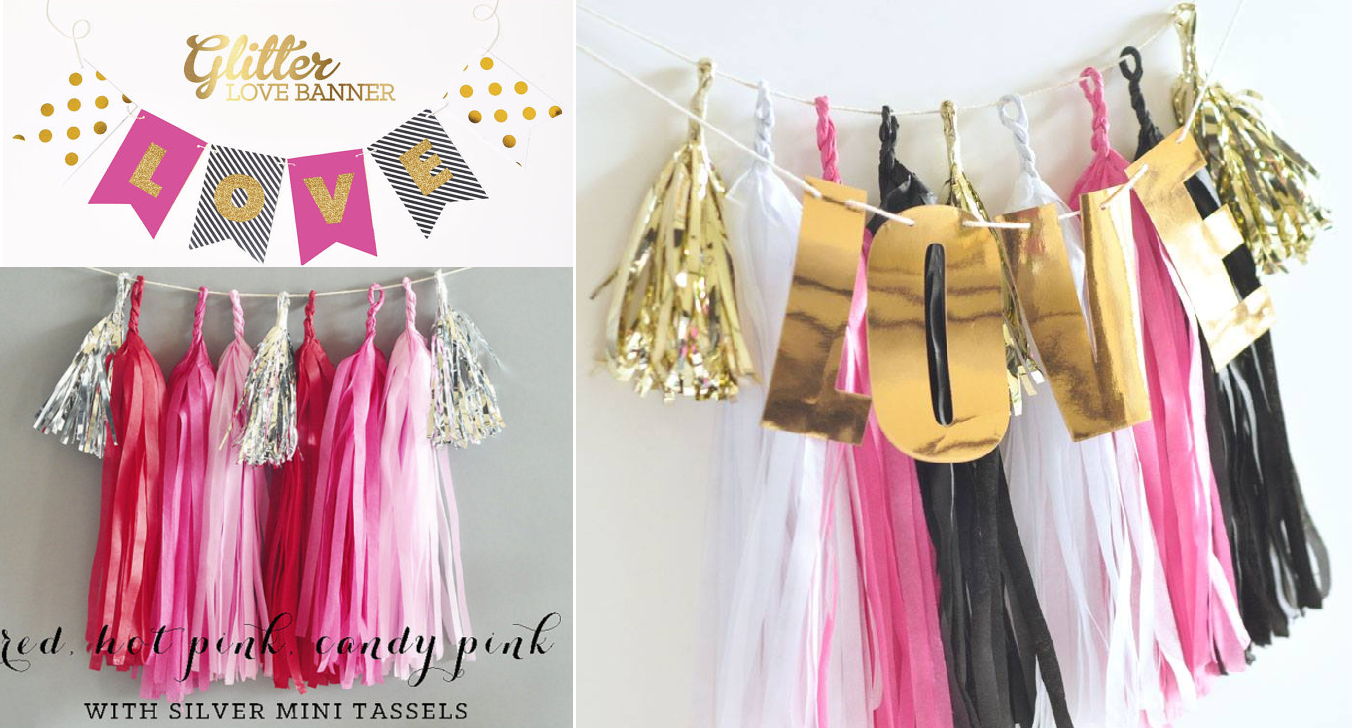 Metallic Gold Party Supplies
Spice up the night with metallic gold accents all throughout your venue! Place our cocktail napkins on a beverage bar or guest tables, our buffet bags on candy tables for pack & go treat bags and have our metallic heart balloons floating throughout. All of these items are available in pinks, white and black with metallic gold ink.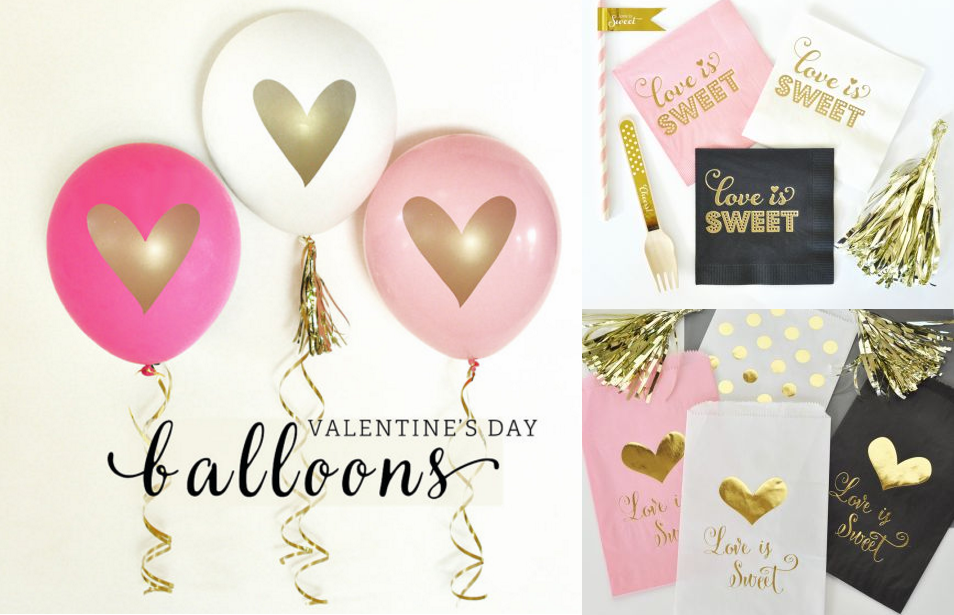 Valentine's Day Party Favors
Send guests home feeling the love with personalized party favors with a Valentine's Day twist. Event Blossom has numerous favor boxes, practical favors like lip balm, candy bar covers and even labels to decorate your own favor boxes and bags. Customize these favors with colors, a pattern, a design and chosen text lines.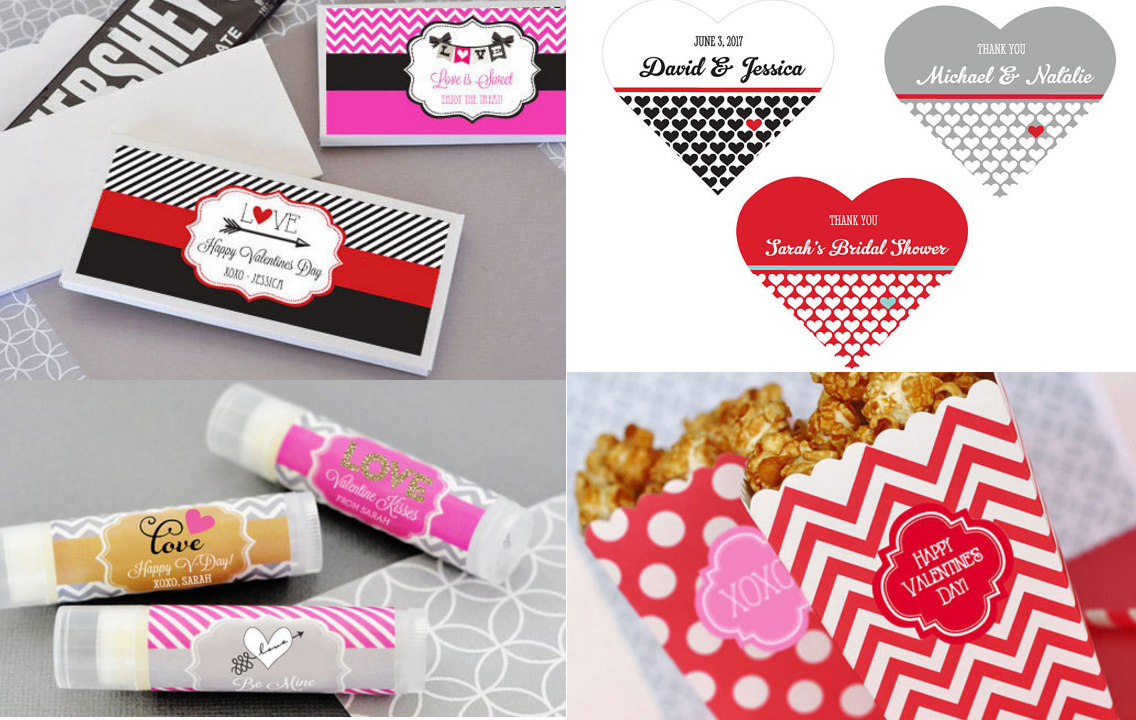 Sweet Treats Decor
Lastly, your customers can make their sweet treats even sweeter by adding a little extra pop of color! Use our gold glitter heart stickers to make cupcakes sparkle. Add our personalized mini dessert spoons to ice cream or slices of cake for an enticing look.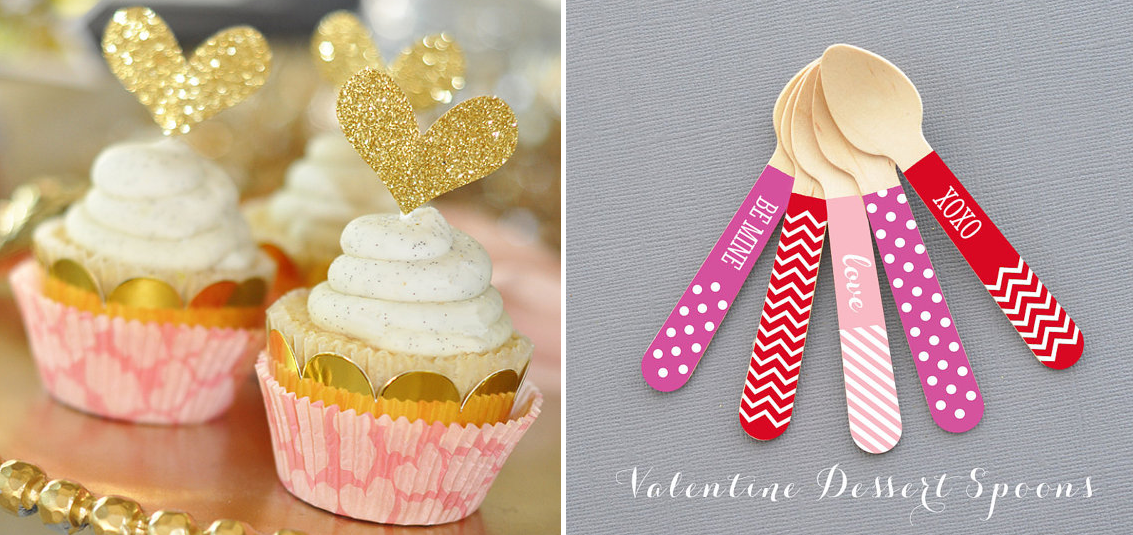 Your customers will be impressed with how much they can customize our favors to tailor their needs! Show us your versions of our personalized items in the comments below!
Until next time,
Julie