Welcome back Blossomers!
Gift giving isn't always just about the gift. Many people love to make the gift packaging just as gorgeous and usable as the surprise gift inside. Event Blossom's collection of Tropical Beach Favors & Gifts includes stylish canvas totes and cosmetic bags that are not only a gift anyone would love to receive, but make the perfect gift bags as well! For more details, keep reading below.
Custom Name Canvas Cosmetic Bags
Our customized canvas cosmetic bags are ideal for smaller gifts like lip balm, lotions, nail polishes and more. The custom name bags are available in black with shiny gold print or white with black print and a cute vine design both with a gold zipper. These bags are 100% cotton and perfect for any on-the-go girl!

Theme Canvas Tote Bags
For larger gifts, check out our theme canvas tote bags! These totes are perfect to use as beach bags, travel totes and even for groceries. Choose either a black bag with shiny gold text or a natural colored bag with black handles and black text. We've got three cute phrases to choose from to print on the bags – "and so the adventure begins", "good times and tan lines" and "sandy toes & salty kisses". The bags are made of lightweight 100% cotton.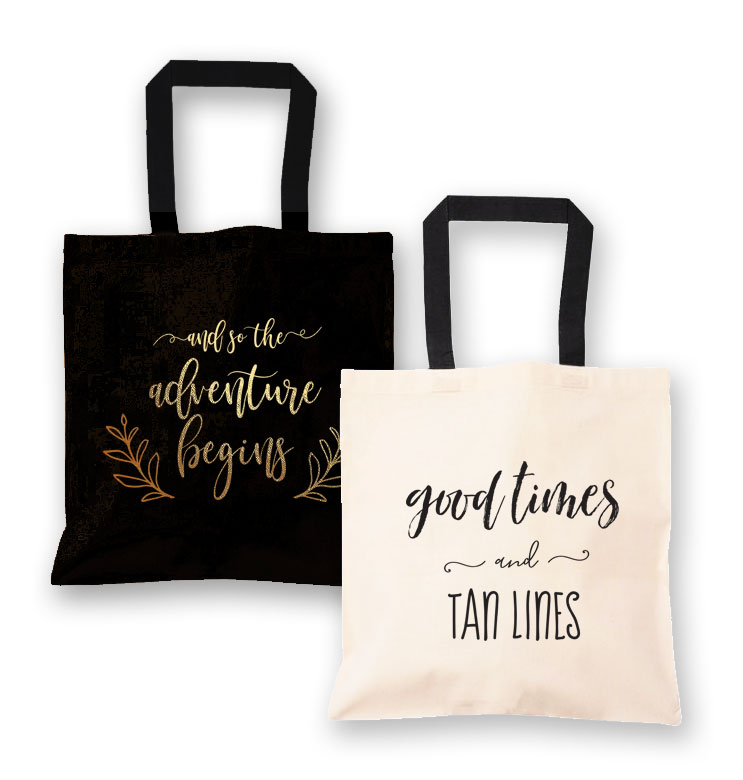 State Canvas Welcome Bags
One of my newest favorite bags are our state Welcome Bags! These are great gifts to welcome your girls to the bachelorette party weekend or traveling wedding guests to the new city or state. You can even add names or a date. All designs are printed in black on 100% cotton, natural colored bags with black handles.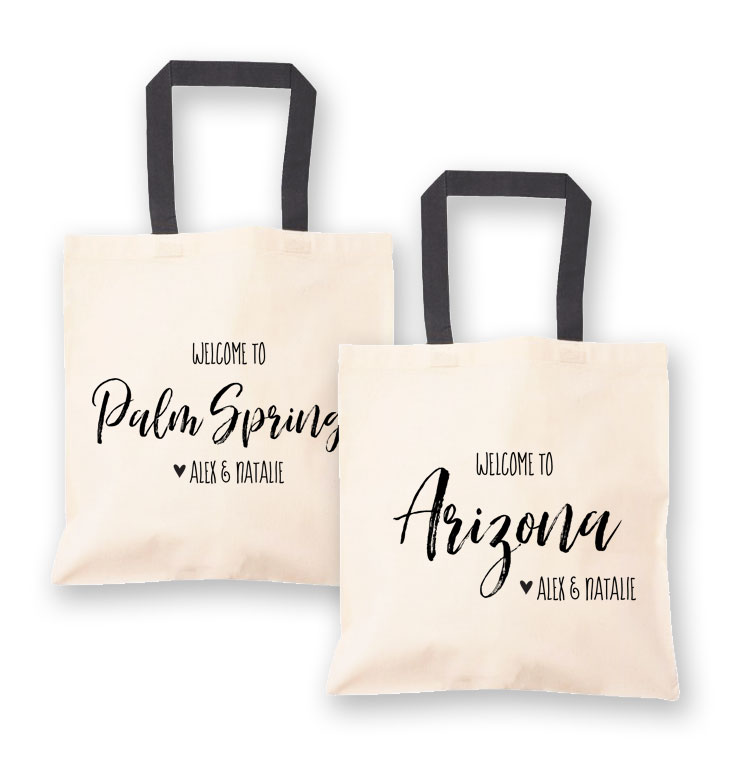 Tropical Beach Canvas Cosmetic Bags
Another fun, smaller option for gift wrapping are our custom Tropical Beach Cosmetic Bags! These are printed with fun and bright designs like a pineapple, flamingo, anchor or palm leaf and include an option to add a custom name. Our tropical designs are perfect for a beach party or summer event. Package snacks, lip balm, sunglasses and even sunscreen for a perfect weekend! All colorful designs are printed on white canvas bags made from 100% cotton with a shiny gold zipper.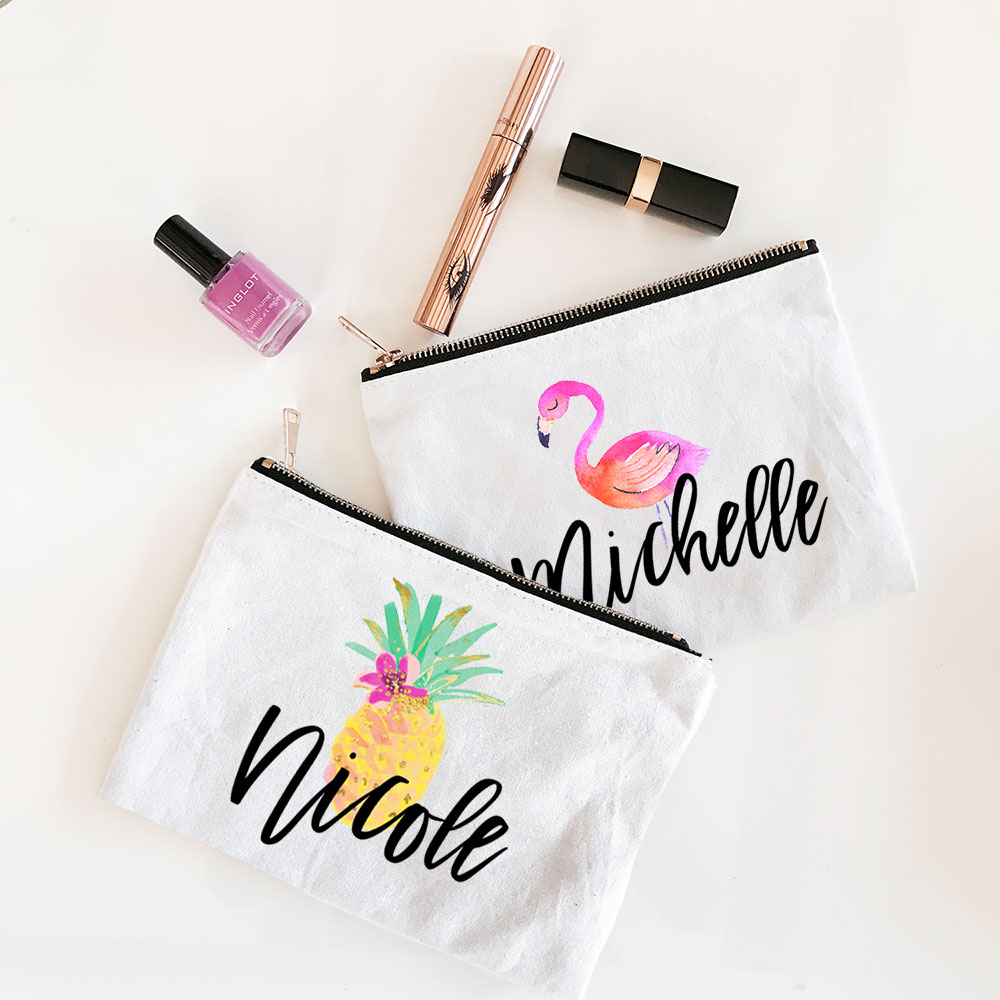 Tropical Beach Canvas Tote Bags
If you love our tropical designs, you'll love our larger Tropical Beach Tote Bags! These are the perfect size to pack snacks, beach towels and sunscreen for a day at the beach or for your beach bachelorette party gifts! Each white canvas bag comes with a colorful tropical design of your choosing – pineapple, flamingo, anchor or palm leaf – and the option to add two lines of custom text. Our bags come with gorgeous gold handles and are made from heavyweight 100% cotton.

To find these cute gift options and more to match, click here!
Until next time,
Julie