Hello Blossomers!
Balloons are such a quick and easy way to add fun decor to any type of event! Our metallic gold designed party balloons can be used to decorate party tables, in photo backdrops or as a way to direct guests to the party, but there are so many more creative and unique ways to use balloons at a celebration. Keep reading below for ideas on how to use our balloons in ways you haven't seen before.
Mr & Mrs Balloons
Our Gold & White Mr & Mrs Balloons are perfect to use at a wedding, reception or shower! Try incorporating them into your actual ceremony. Have your flower girl and ring bearer carry these white and gold balloons down the aisle instead of a sign or basket and ring pillow to show the bride and soon-to-be MRS is on her way.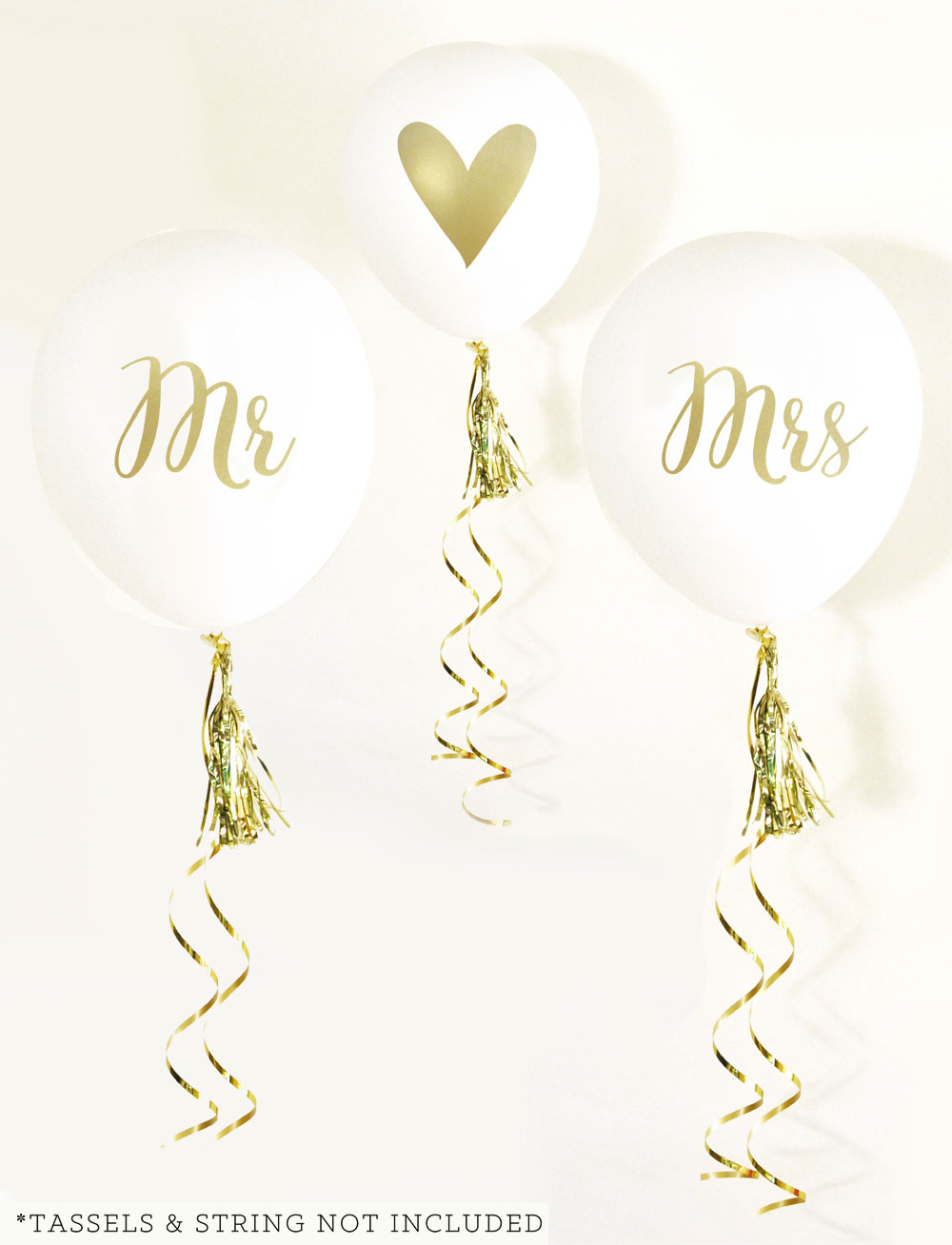 Happy Birthday Balloons
Use our gold printed Happy Birthday Balloons in a photo backdrop or on party tables and chairs for added decor. Try hanging them above a snack table or float them around the party and attach pictures of the birthday boy or girl throughout the years to the bottom of the balloon ribbons. Guests will love to chat about the memories from these pictures and it could be used as an icebreaker for the party. You can also add glow sticks inside the balloons for an added fun effect and float them in a pool. These are available in aqua, black, pink, hot pink and white.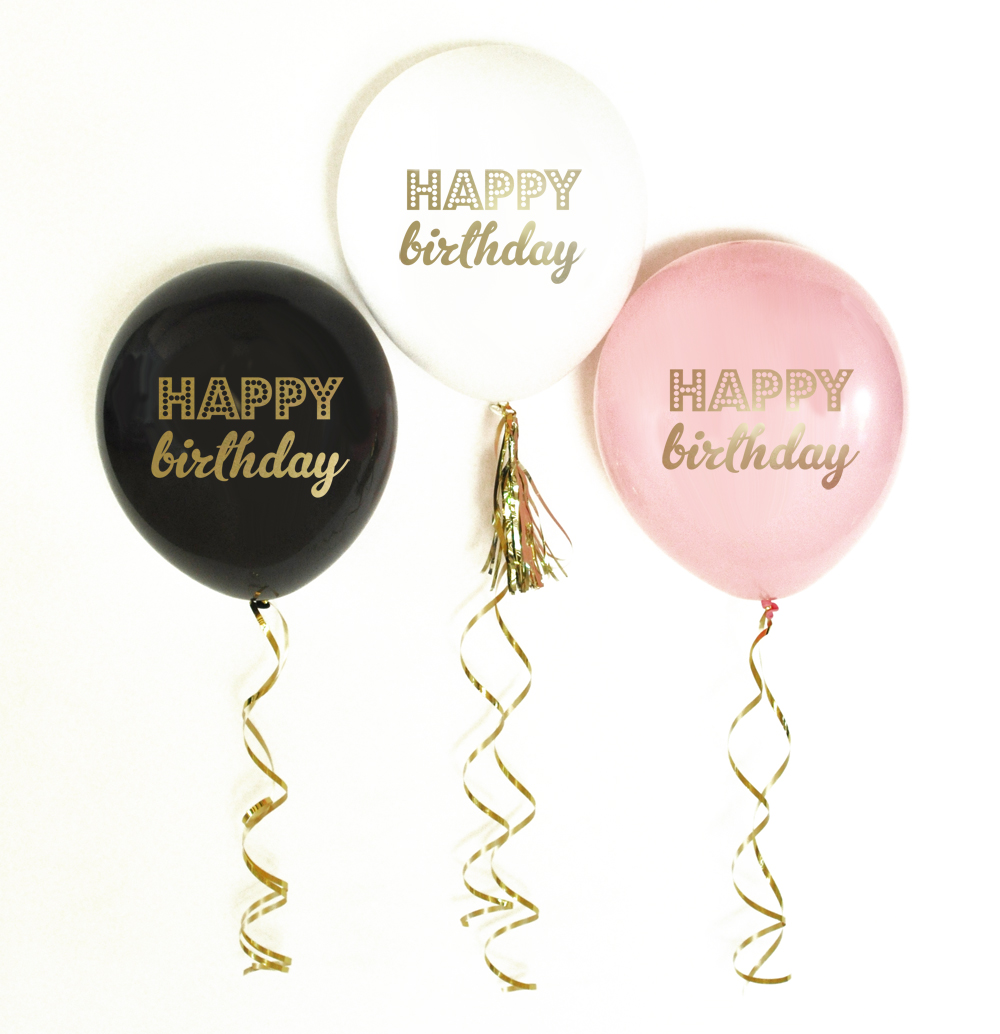 Baby Shower Balloons
Blue, pink and white Baby Shower Balloons can be used outside the event to direct guests inside or to announce the gender of your baby at a gender reveal. Order both our blue "It's a Boy" balloon and our pink "It's a Girl" balloon kits and have a close friend or family member fill them with either pink or blue confetti. When you're ready for the reveal, you and your partner can pop the boy and girl balloons at the same time and see which color falls out.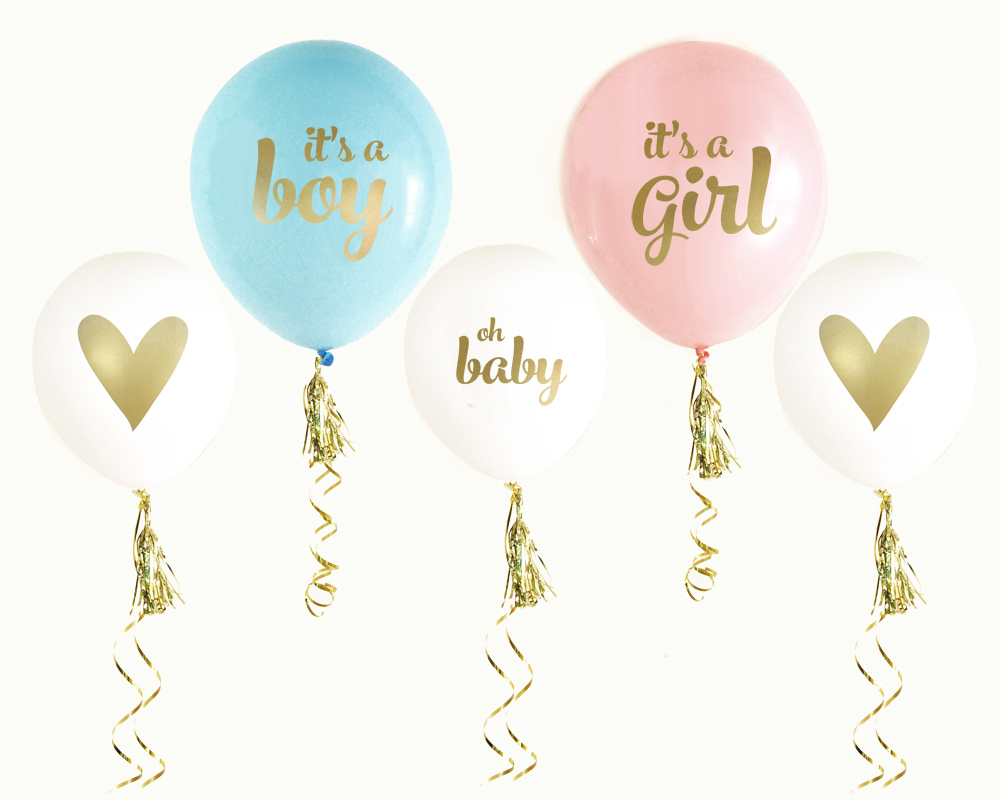 Pop, Fizz, Clink Balloons
Our gold printed black Pop, Fizz, Clink New Years Balloons are glitzy enough for an end of the year party, but why not add more sparkle? Glue glittery party hats or crowns to the tops of the balloons and use them as table center pieces.

Gold Heart Balloons
Gold printed heart balloons can be used at any celebration! Attach them to dowels and use them as fun cake toppers on your wedding cake, baby shower cake or birthday cake. Fill them with colorful confetti to add even more flair and hang ribbons or metallic tassels. You can also use them in a birth announcement or engagement photo shoot. This design is available in aqua, black, pink, hot pink and white.

To see these balloons and more party supplies, click here. Be sure to share any party balloon ideas in the comments below.
Until next time,
Julie