Hello Blossomers!
Our new collection of bridal party gifts not only has stylish clothing, totes and cosmetic gift options, but there is also a selection of gifts that are great add-on items you can throw in any gift bag. Your bridesmaids and maids of honor will be able to use these products throughout the year, which is a big plus. For details, keep reading below.
Floral Monogram Keychains
Floral is one of the top trends this year! Our floral keychains are a stylish option your bridal party will love to add onto their totes. You can choose between a navy blue or blush pink background and any metallic gold vinyl monogram you need. Add on a white and black gift box that includes a shiny gold heart for easy gifting.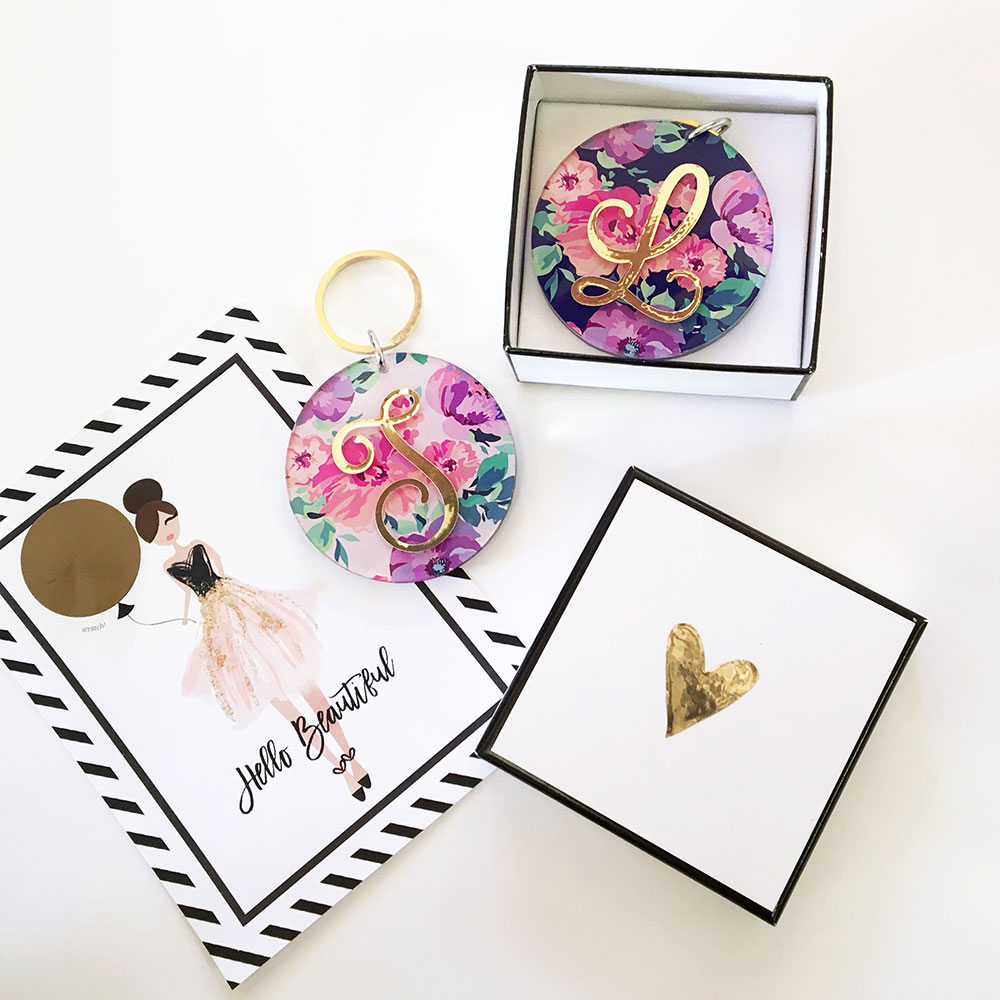 Monogram Can Coolers
Be prepared for your bachelorette party weekend with stylish can coolers! Personalize one cooler for each bridesmaid with a pretty gold monogram. Our soft can coolers hold 12 ounce cans and bottles snugly to prevent slipping. Choose from black, white, light pink, mint or even a floral printed cooler.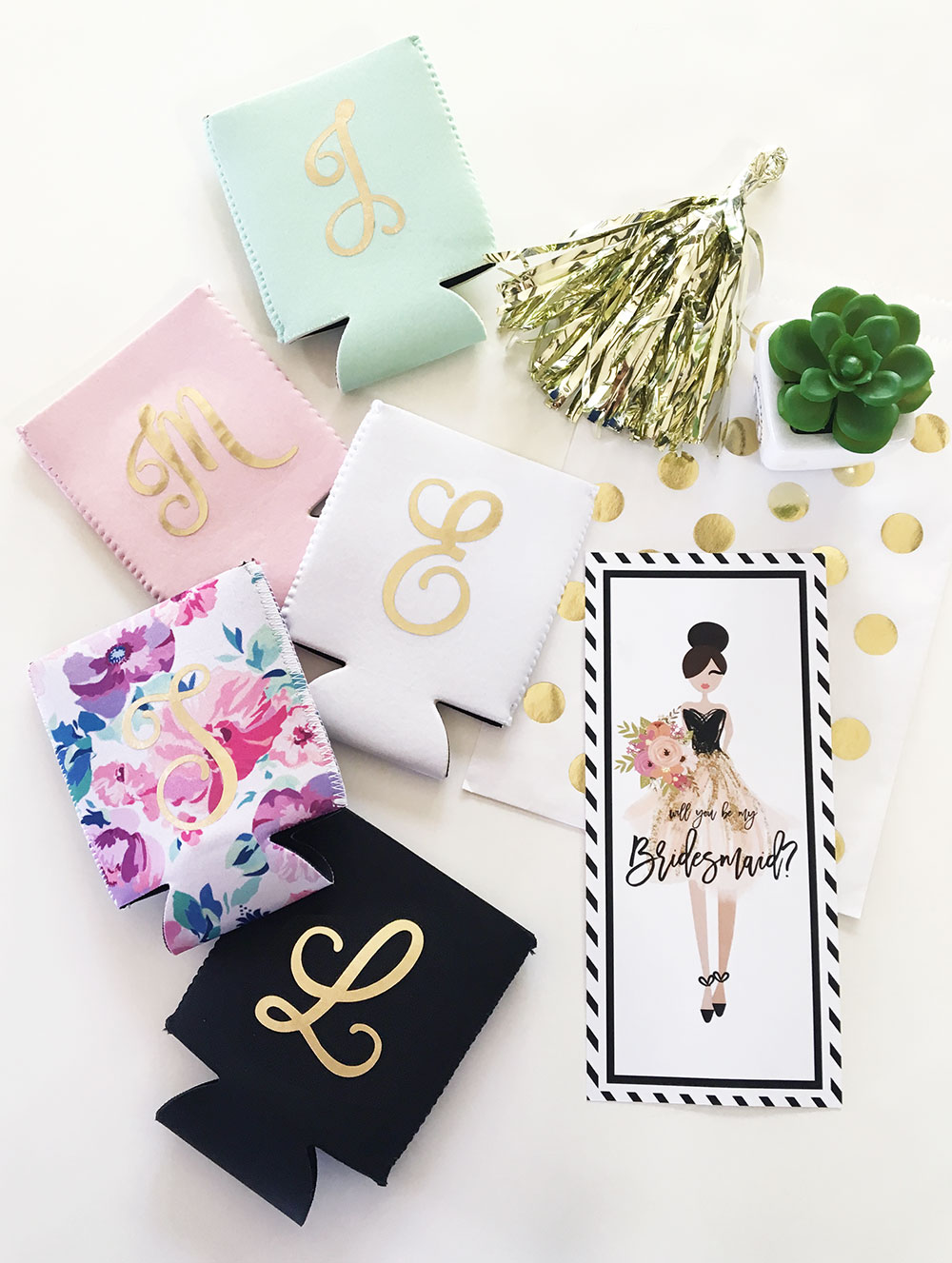 Monogram Mason Jar Candles
Not only are our new mason jar candles an adorable gift option for your bridal party, but they are a practical gift your bridesmaids will use over and over again. Each candle comes in a heavy glass mason jar with a gold monogram of your choosing and a gold floral lid. Our candles are made of 100% soy wax and have a lovely floral scent. Choose a plain floral lid or customize the lid with a "Will you be my…" question for your soon-to-be bridesmaids.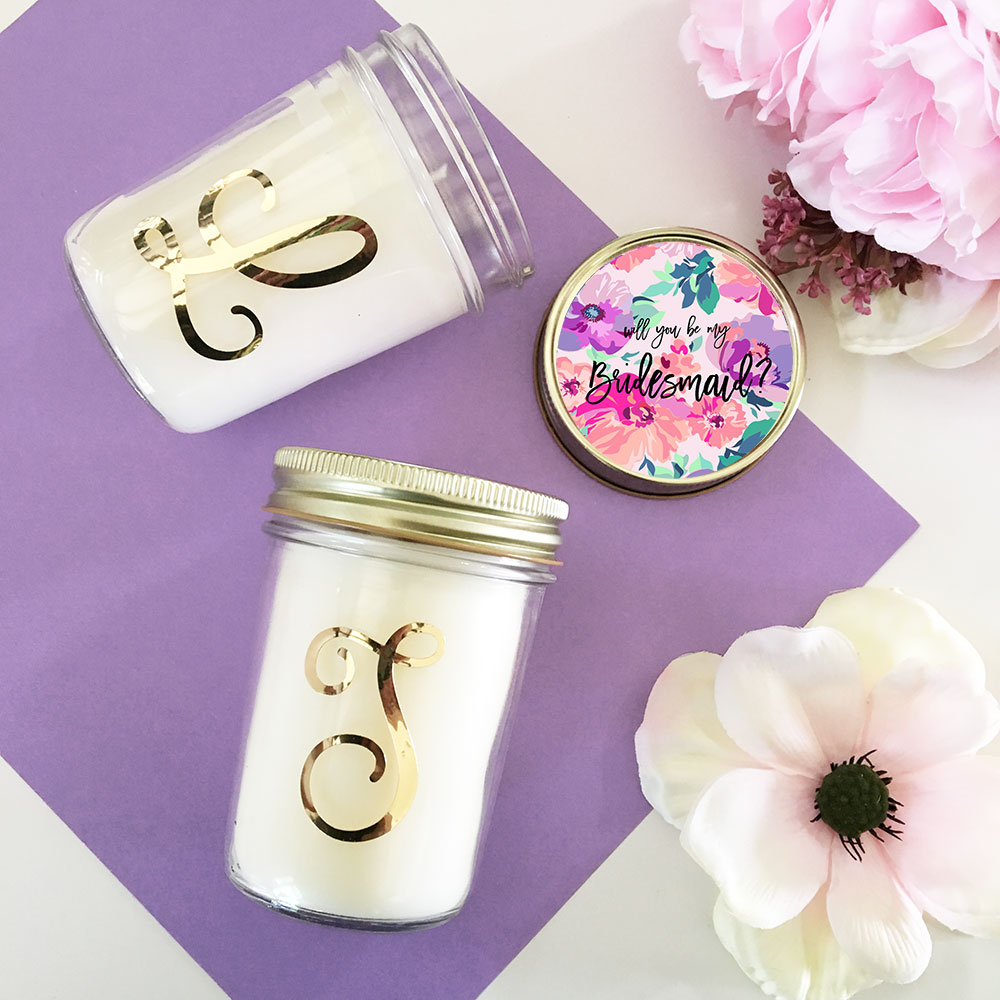 Script Monogram Journals
New script monogram journals are a practical gift your bridal party will love! Journals can be used as diaries, day planners, grocery lists and so much more. Your bridesmaids and maid of honor can carry these around with them wherever they go. Choose from black, light pink, mint, white or a blush floral print with a gold elastic band to hold everything in place. Each journal can be customized with a pretty gold monogram. Add our gold monogram pens to complete the package.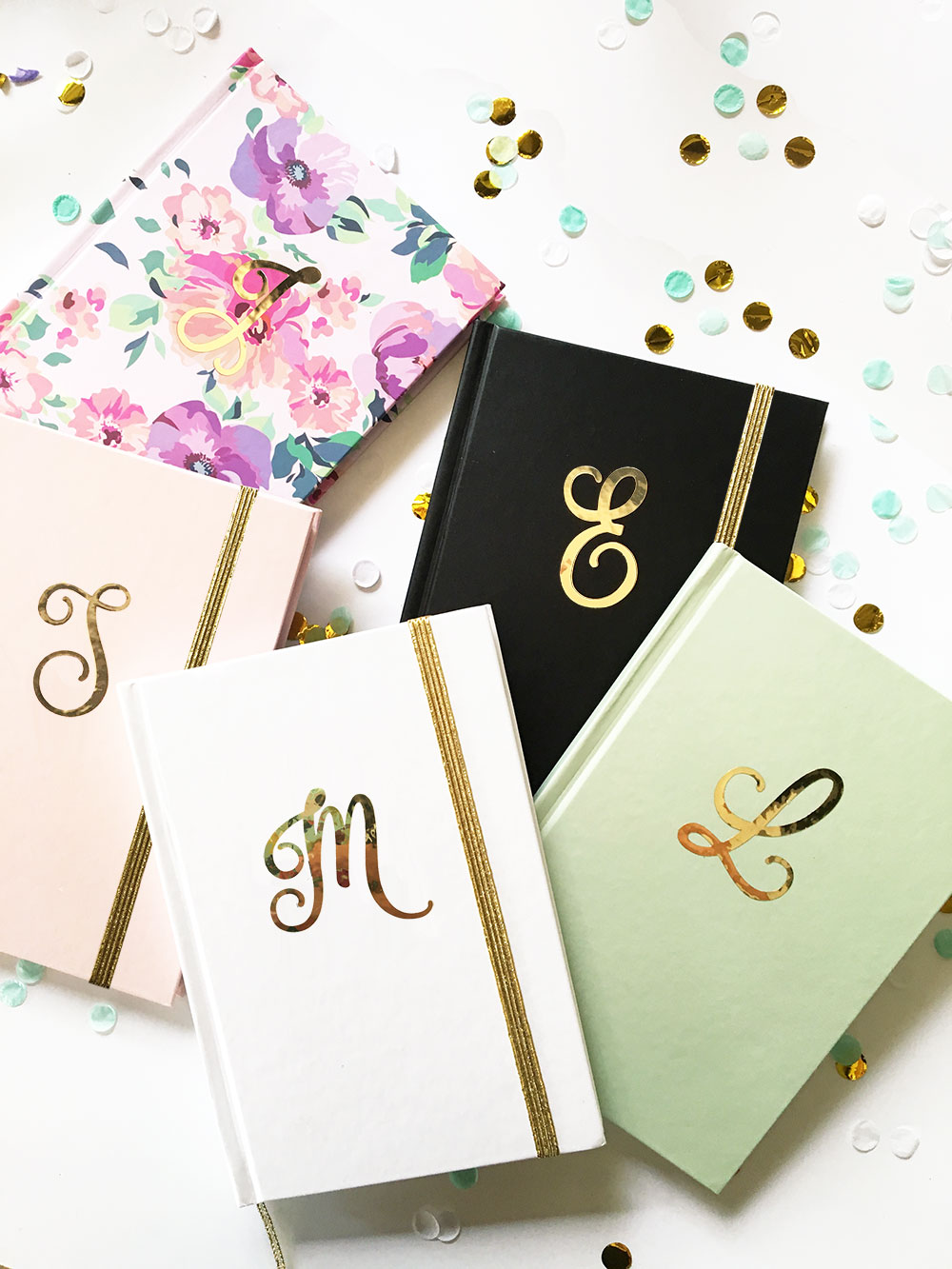 To find these favors and more, click here.
Until next time,
Julie