Welcome back Blossomers!
Are your customers looking for the perfect gift for a coworker or office girl? Look no further! Our new line of Gold Monogram Gifts & Packaging has so many gift options that would be perfectly fitting! Not only are these gift options perfect for an office friend, but your bridesmaids and maid of honor would also love them! Use any item from our Gold Monogram Collection as bridal party gifts. Keep reading for details.
Monogram Coffee Mug
There's no better gift than a coffee mug! Your coworker won't have to worry about anyone using or stealing her mug with her large gold monogram right on front. Our sleek white mugs are made of ceramic and feature a shiny gold vinyl monogram of your choosing and a gold rim.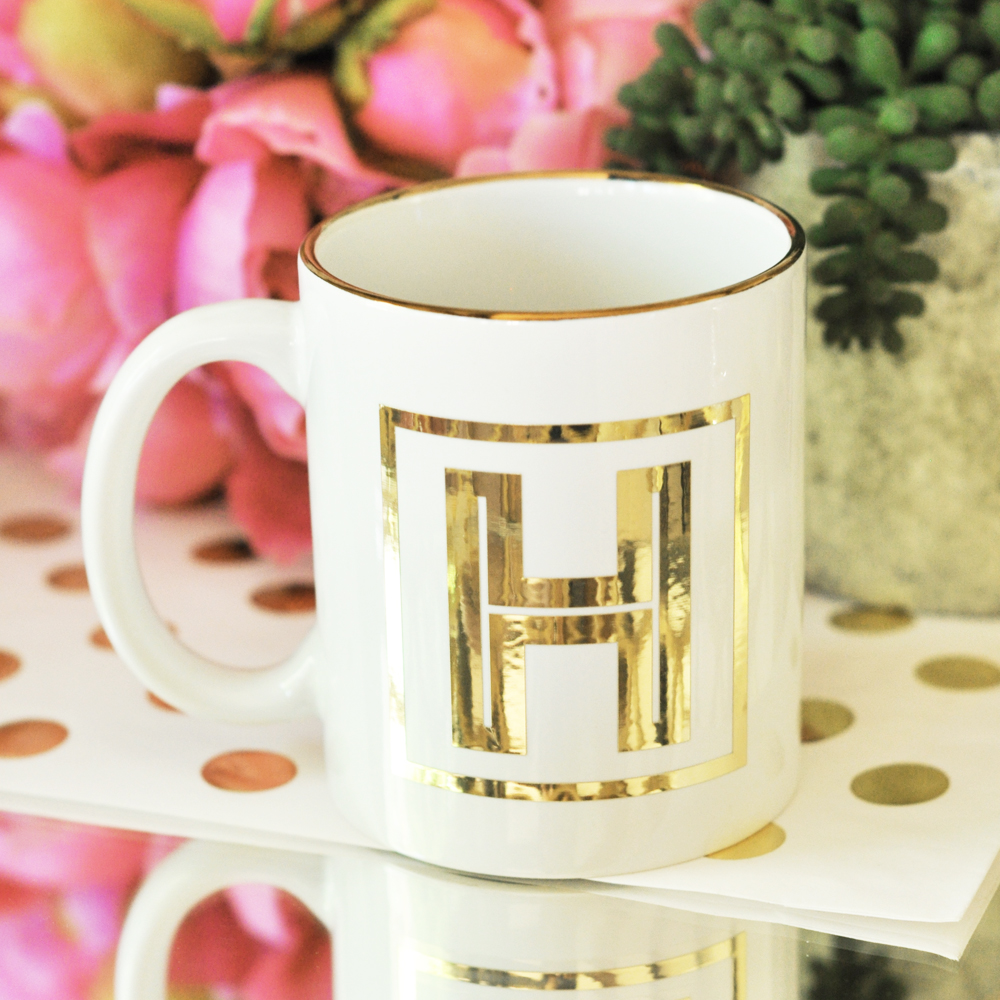 Monogram Coasters
Add our custom gold monogram coasters with the coffee mug for a truly fun and unique gift! Our glass coasters are clear with a shiny gold vinyl monogram in the center. Use them as "thank you" gifts for your bridal party, sorority sister gifts or even party favors. Add on our white gift box to make the packaging as cute as the gifts.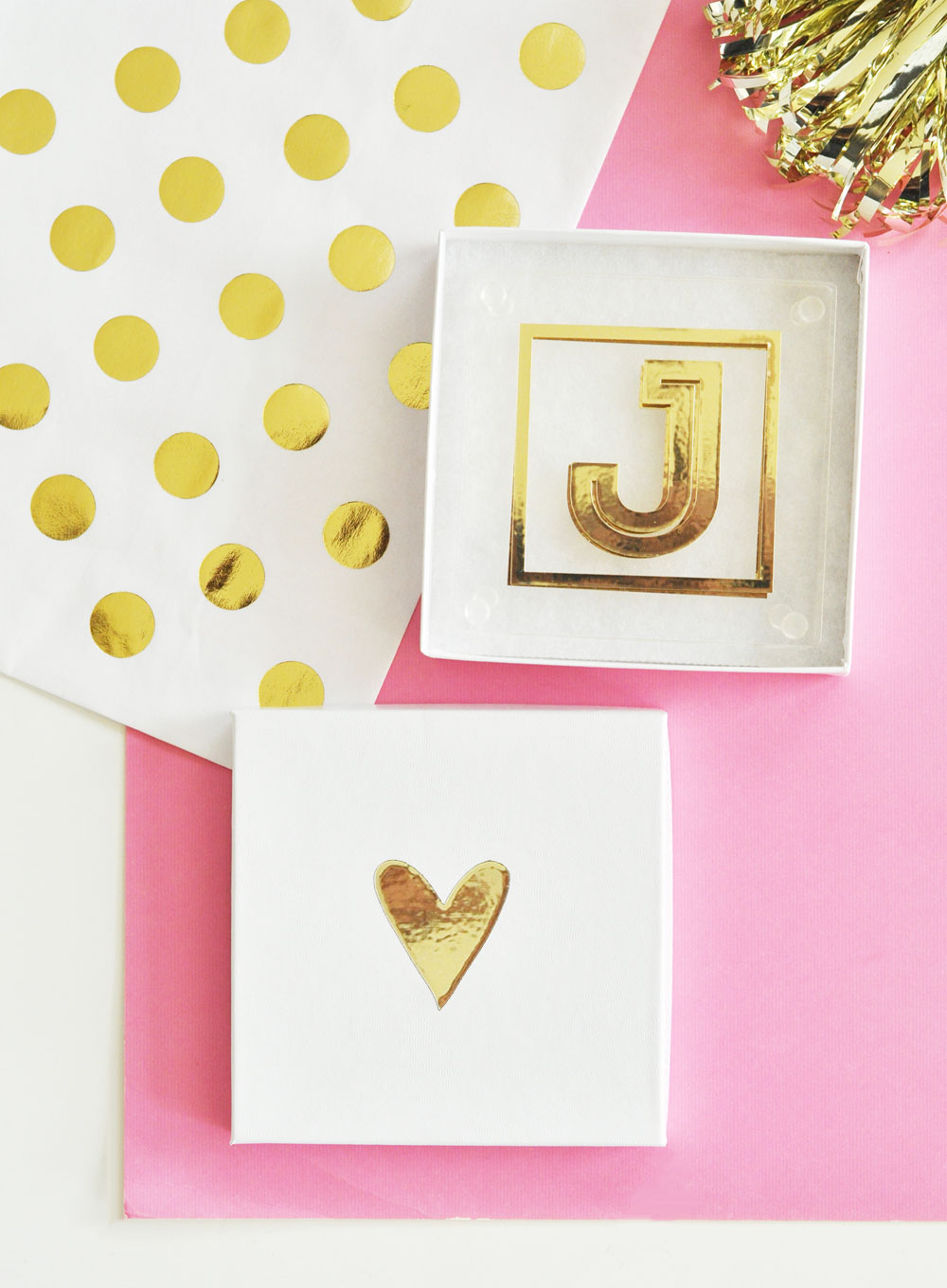 Monogram Ring Dish
Our monogram ring dishes are not only for jewelry! Office friends would love these as cute desk decor to hold paper clips, rubberbands and other desk essentials. Our white ceramic ring dishes feature a gold vinyl monogram of your choosing or you can choose a solid gold heart instead.

Monogram Journal
Custom monogram journals make great gifts for co-workers, mother's day, teachers or even your bridal party! Customize each journal with your chosen monogram initial in metallic gold vinyl. Each white journal comes with metallic gold vinyl confetti dots and includes 80 white, blank pages and a gold page marker. Add our Gold Monogram or Heart Pens – available in pink, white and black – to complete the package!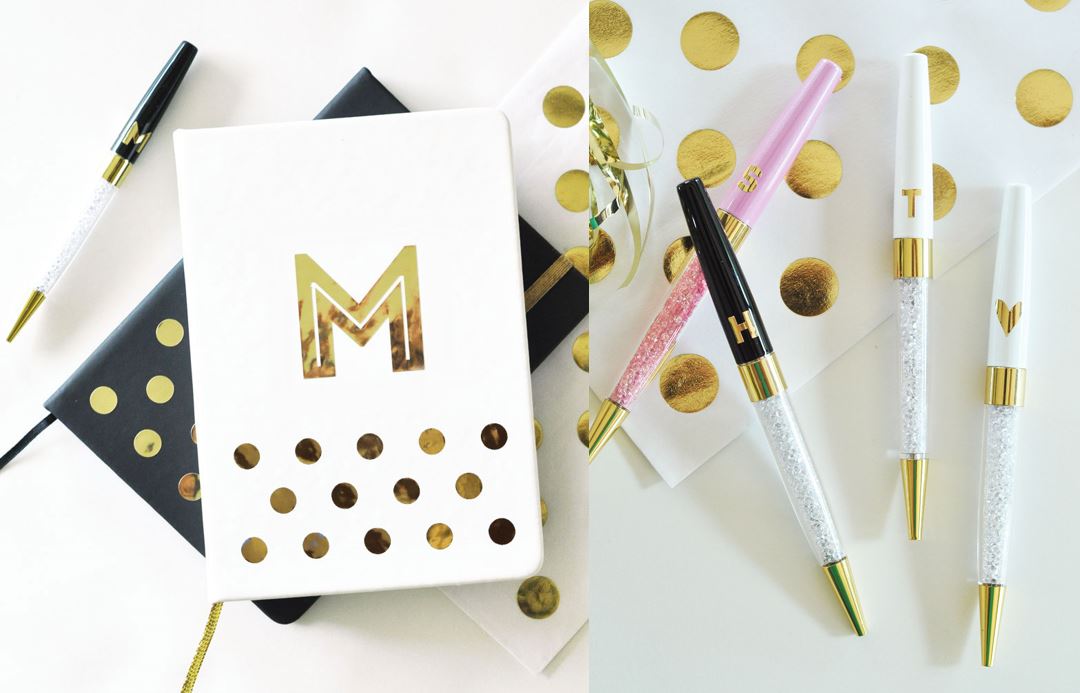 Metallic Foil Monogram Notebooks
A perfect alternative to our journals are our Metallic Foil Personalized Notebooks! These are quality and stylish gifts for friends, your bridal party and more! The notebooks are available in a set of 8 and can be personalized with a chosen pattern and a monogram or a solid heart design in your choice of metallic gold, rose gold or silver foil. Each notebook comes with the blank pad and a pen.

To see these items and more from our new monogram gift and packaging collection, click here! Check back next week for details on more from this line.
Until next time,
Julie