Hello Blossomers!
Last week we announced the release of our brand new Glass Photo Coaster Favor design. Our new design features a new insert that reads "Thank You" in a fun and whimsical font.
The text printed on the insert is now much larger and bolder and is on a new white background. The insert still goes into our popular heavy, tempered glass coaster that has rubber pads on the bottom to protect tables from scratches. The "thank you" insert can be removed to use the coasters as seating place cards or to place a photo into. These are practical favors guests will love because they can not only use them at your event but continue to use them long after the event is over. They'll love that they are able to switch out the inserts to customize the coasters for themselves.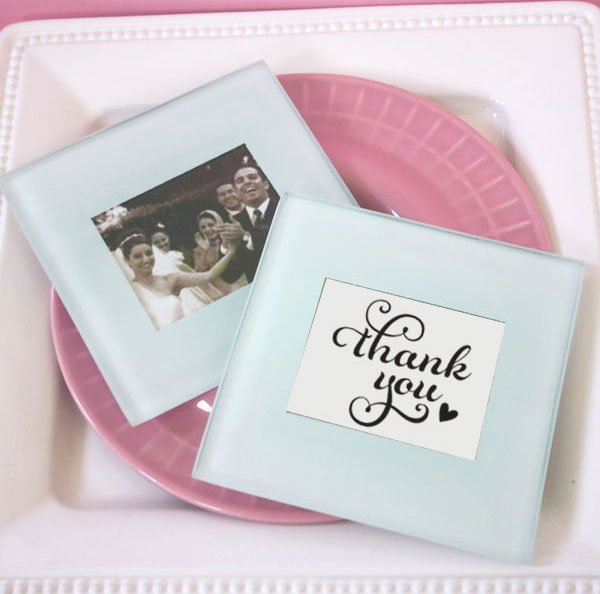 Each set of two coasters are neatly packaged in a clear box with a white satin bow and a note of thanks! You can personalize these coaster favors even more by adding a custom tag to the white satin bow. We've got many options for custom labels and tags to choose from for any type of celebration. You can personalize the tags by choosing colors to match your event, a design icon, pattern and text lines. They are even available in our metallic foil ink. Attach these tags with a pop of color from our Baker's Twine.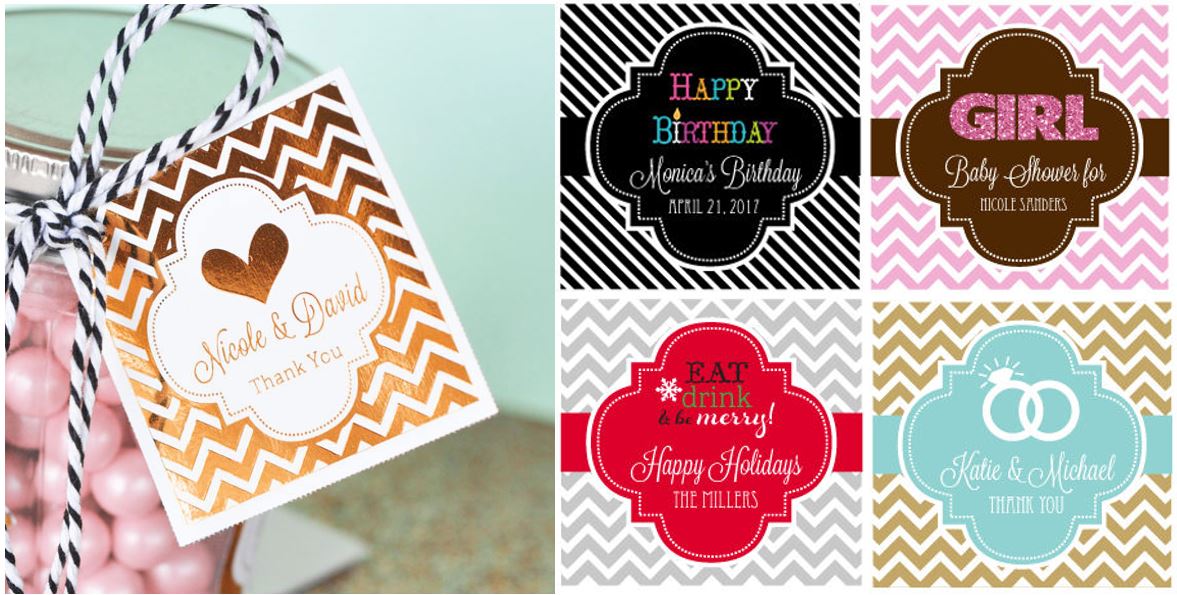 Until next time,
Julie