Welcome back Blossomers!
If you have brides or bridal shower planners looking for favor boxes and bags to put already purchased favors and treats in, you've come to the right spot. Our new Floral Garden Favor collection has many goodie bags and boxes in different sizes all available with our gorgeous new floral garden designs. Keep reading below for details.
Floral Garden Favor Boxes
Event Blossom has two sizes of gift boxes available in our floral garden designs. Our Sweet Shoppe styled boxes are taller to fit larger favors. These boxes are available in ten shimmery colors and come with satin bows. Our smaller gable boxes are great for smaller candies and 1 oz bottle favors. These boxes are available in six shimmering colors. Both sizes come with custom labels with a background color, floral garden design and text lines of your choosing.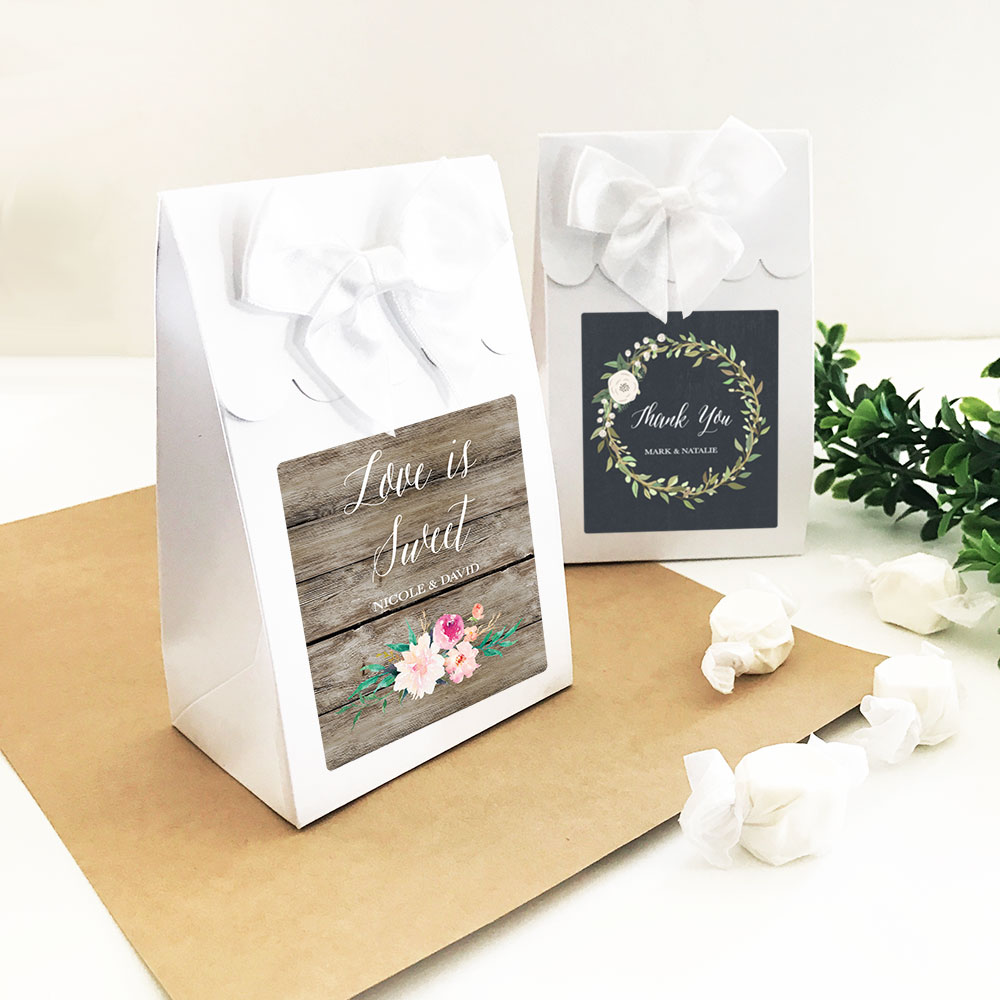 Floral Garden Favor Bags
For smaller treats you want to show off, check out our Floral Garden Clear Candy Bags. Each clear bag includes a personalized label for you to personalized with a color, floral design and text. Fill these bags with cookies, colorful gum or candies, loose leaf teas and more!

Floral Garden Candy Wrapper Boxes
Add a little sweetness to your celebration with your favorite candy bar using our Personalized Floral Garden Candy Wrapper Covers! Each glossy white envelope style box reveals a sweet surprise of your choosing. Our wrapper covers fit most candy bars that are around 1.55 oz, so you aren't limited to just one exact type of candy or chocolate and you won't have to sit there "gift wrapping" your chocolates with pieces of foil to make them look pretty. No tape and no gluing, each cover is self-closing and can accommodate candy bars that fit in a 2.7″ x 5.8″ space. Personalize these candy boxes with labels with your choice of color, floral garden design and text lines.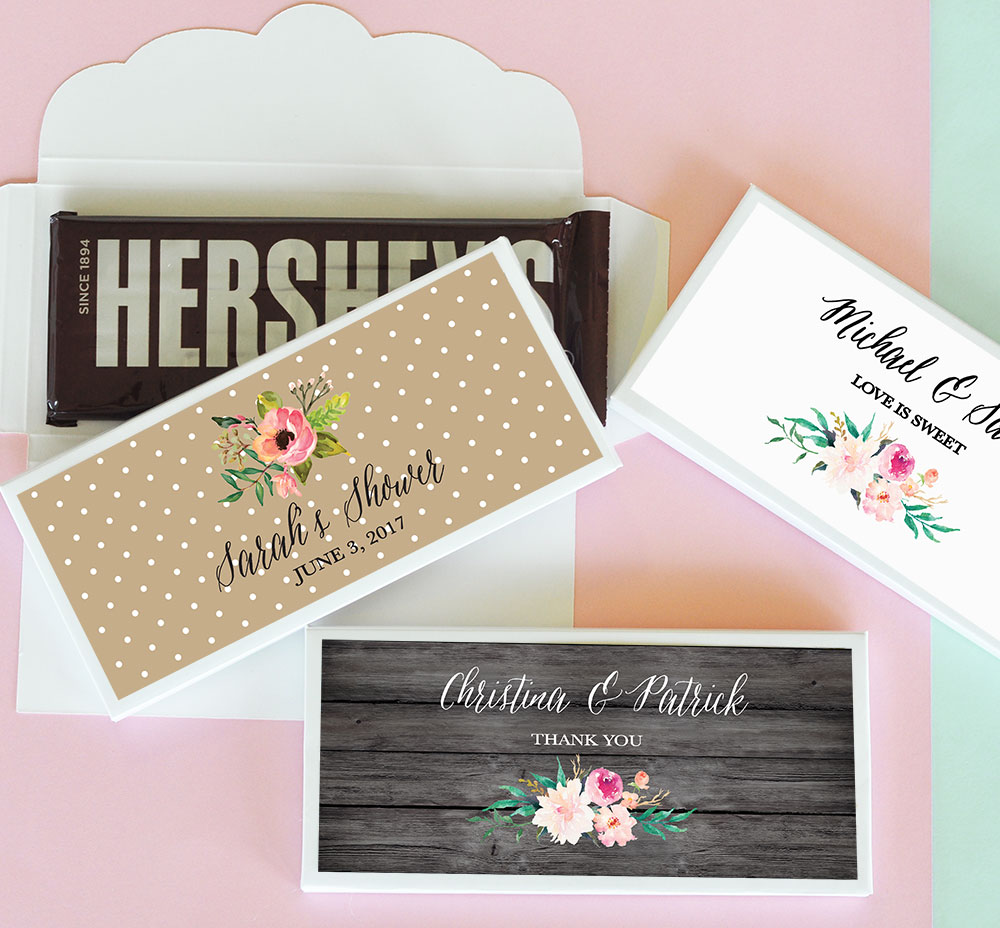 To find these wedding favor boxes and bags, and for more favors from our Floral Garden Collection, click here!
Until next time,
Julie