Welcome back Blossomers!
It's time to start planning how you're going to ring in the new year! Whether you're throwing a small get together with close family and friends or planning a New Year's Eve wedding, one thing is for sure, gold & silver glitter is a must! No New Year's Eve Party is complete without an abundance of sparkle and shine to celebrate your accomplishments over the past year and look forward to what fun is to come in the new year! Event Blossom is your one-stop-shop for all that glitters! Check out our gold and silver glitter party decor and our metallic gold and silver foil favors that are sure to impress guests!
Silver & Gold Glitter Stickers
Glitter party decorations bring the extra glitz and glimmer you need for a New Year's Eve party! All that glitters is gold, or so they say. Event Blossom's
Glitter Party
theme collection carries a wide variety of glitter products suited for any New Year's party theme, whether it's a wedding, birthday or a classic countdown to 2016. A glitter party is not complete without glitter party decorations or dazzling glitter party supplies. Prepare for an awe-inspiring event that is sure to be the talk of the town with Event Blossom's glitter party collection! Find some glitter party inspiration below.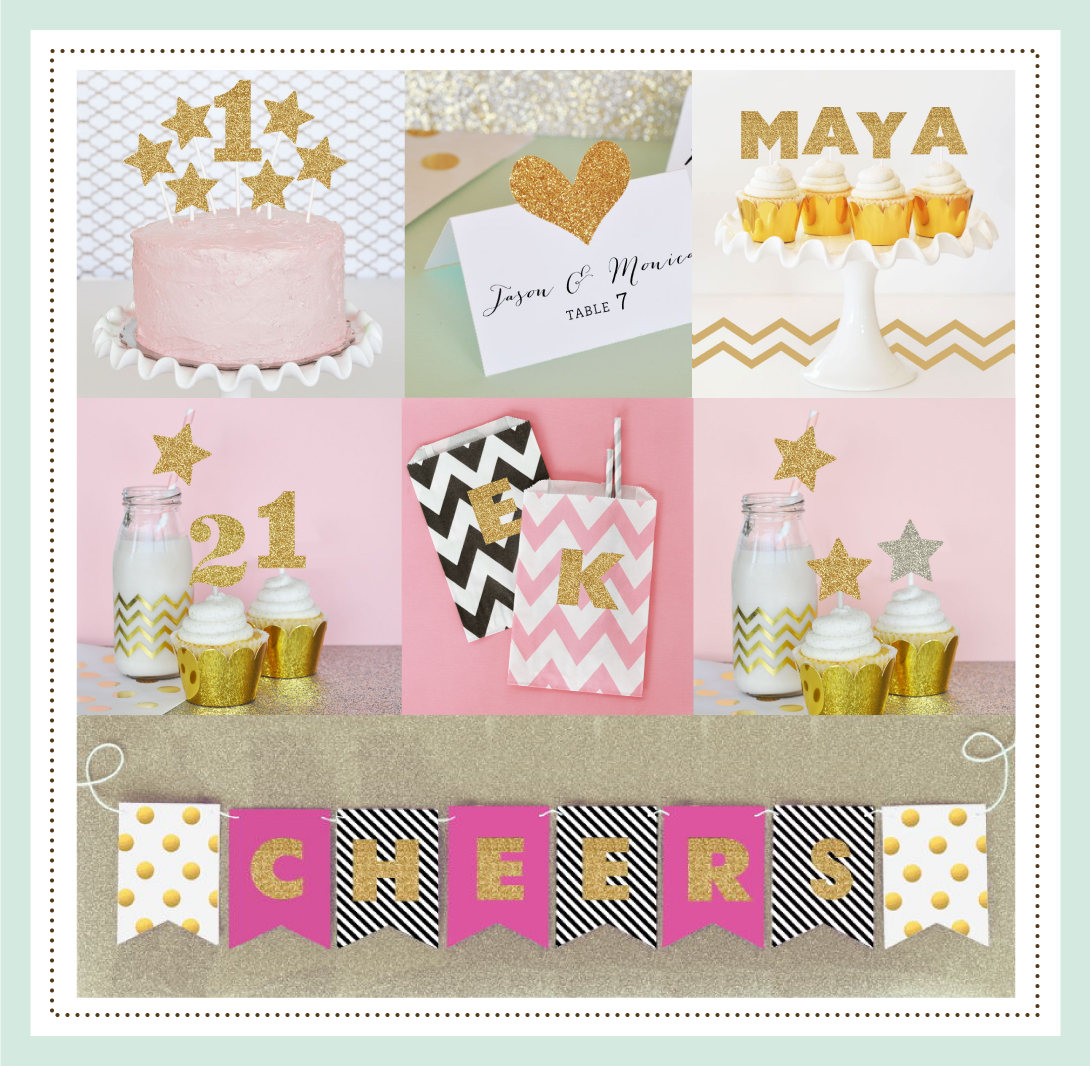 Metallic Silver & Gold Foil Favors & Decor
A Metallic Foil event is one of today's leading party trends! Whether you are looking for
New Year's Eve wedding favor ideas
or you are having a metallic themed New Year's Eve party, Event Blossom has a diverse collection of gold foil and silver foil products. Decorate your whole venue in gold and silver, from the table numbers to accenting the dessert table and more. These are sure to add some special glimmer to your countdown!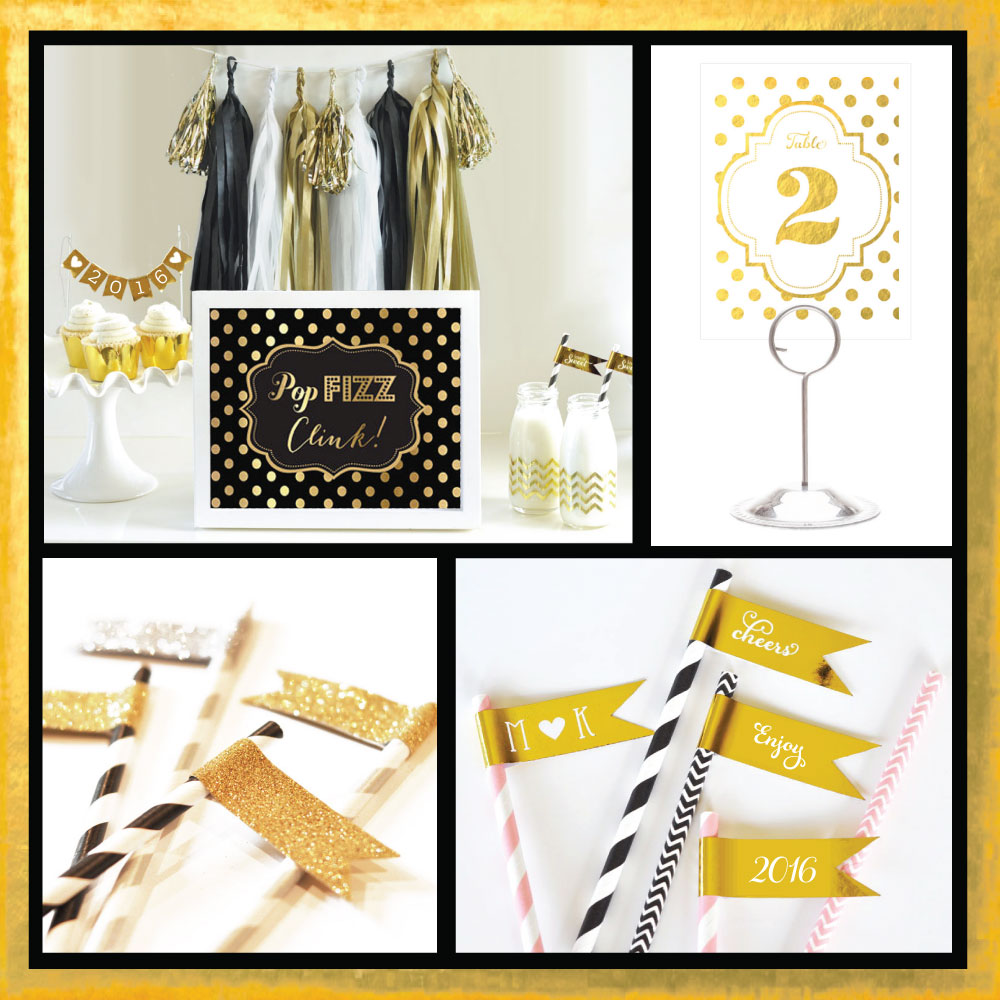 For these shiny New Year's Eve party favors & decor ideas, click here!
Until next time,
Julie