Hello Blossomers!
Set the scene for your tropical themed party! Our new collection of Tropical Beach Favors & Gifts not only has fun favors to give to your party guests, but also has stylish decor and party supplies that will match! This collection is perfect for a luau party, bachelorette pool party or even a destination beach wedding. Find details on our Tropical Beach Party Supplies below.
Metallic Gold Pineapple Balloons
Balloons serve multiple party functions! Use them outside the event so guests know where that party is at, pin them in a photo back drop for a pop of color or use them as decor around the event. Our pineapple balloons come in hot pink, light pink and white, each with a shiny metallic gold pineapple print on them. These pineapple balloons are sure to add to your tiki party!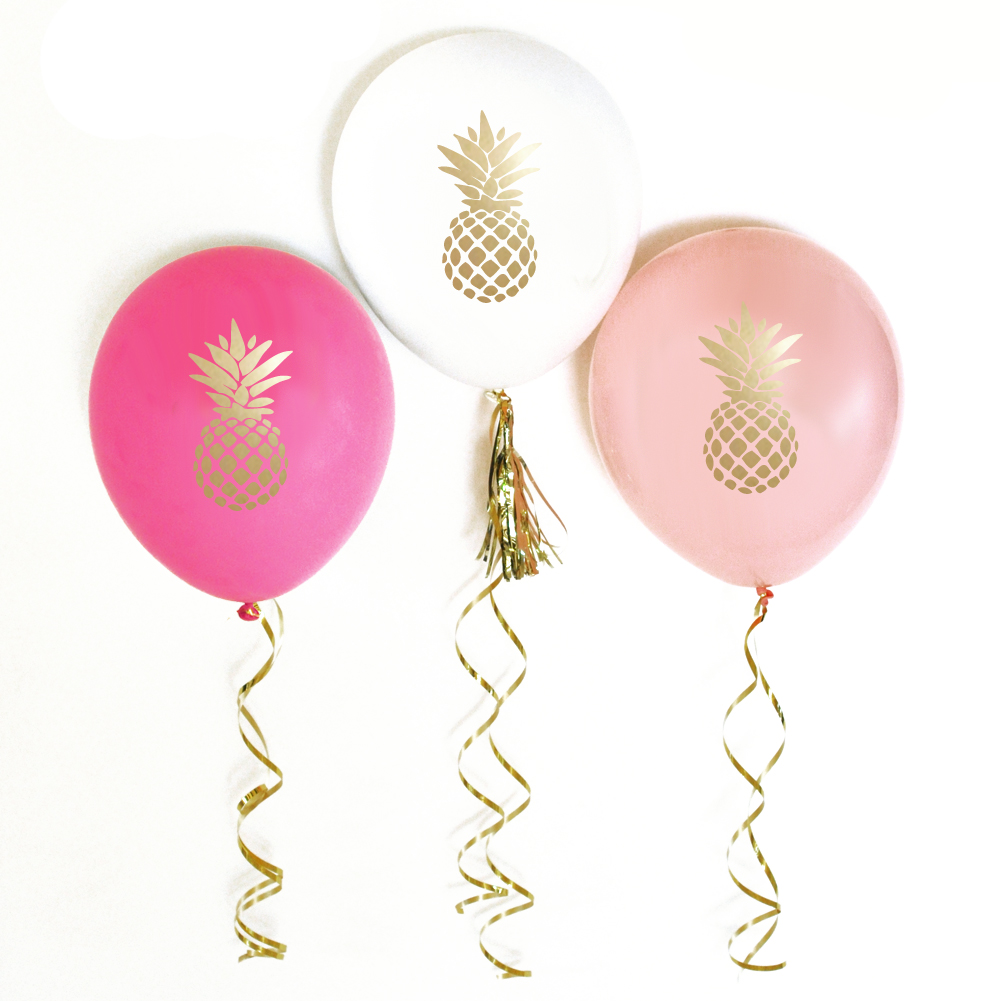 Metallic Gold Pineapple Napkins
Add tropical vibes to dessert tables, your cocktail bar or a candy display with our pineapple printed party napkins. Choose from white or light pink, each with a shiny metallic gold pineapple print.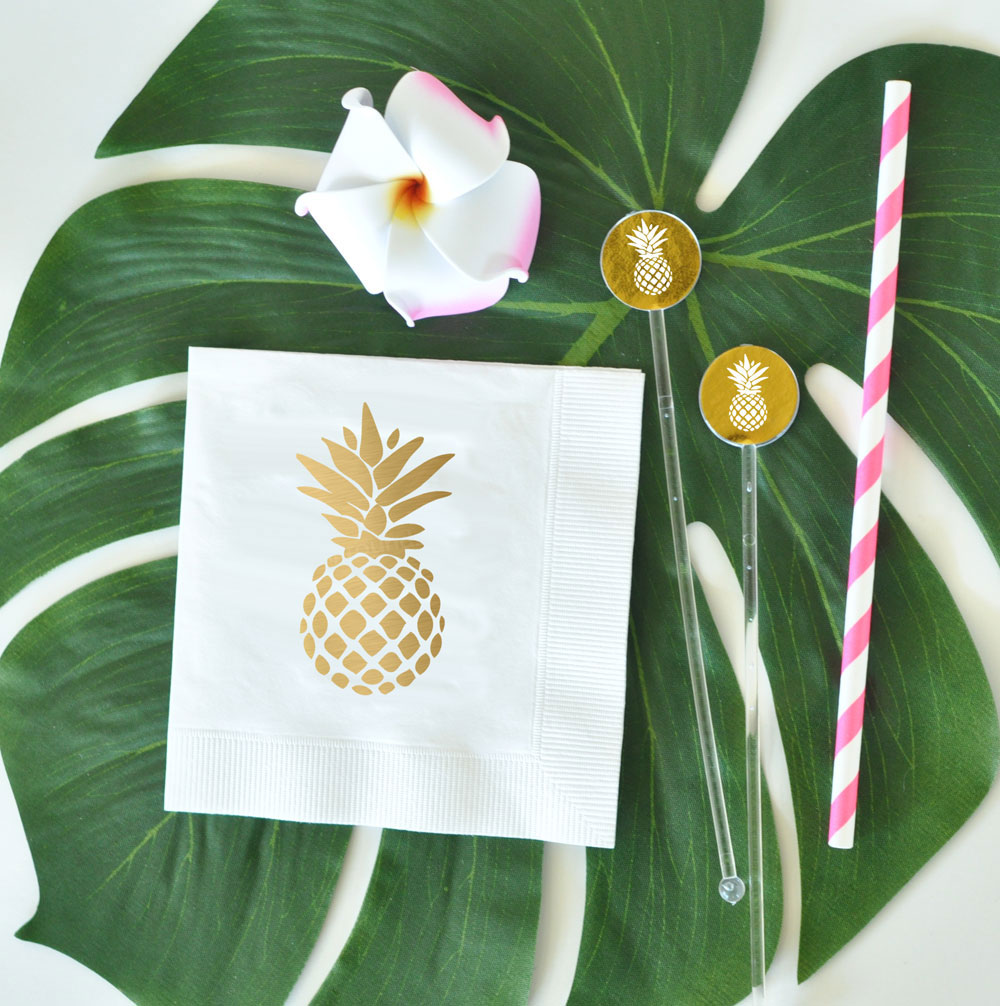 Metallic Gold Pineapple Party Cups
Pineapple party cups are the perfect party supply item and favor all in one! Set a pineapple cup at each seat and allow your guests to fill as they please or use them at your beverage station. Each glossy white plastic cup has a shiny gold pineapple stamped on the outside. The 16 oz plastic cups are ideal to guarantee no broken glass around your event.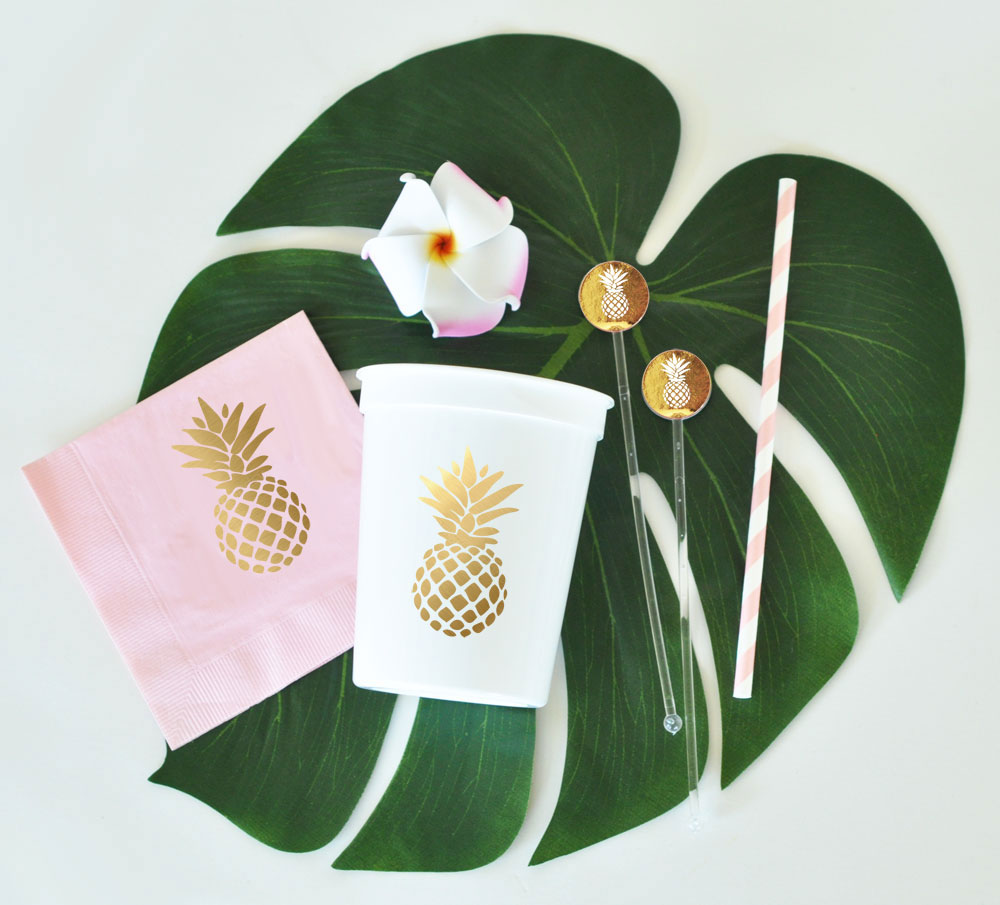 Metallic Gold Pineapple Drink Stirrers
For a final touch of detail, check out our metallic gold pineapple drink stirrers! Choose from metallic gold, rose gold or silver ink for the white pineappple to be printed on. Drink stirrers are a fun and stylish addition to any drink! Add even more glitz with our Metallic Straws!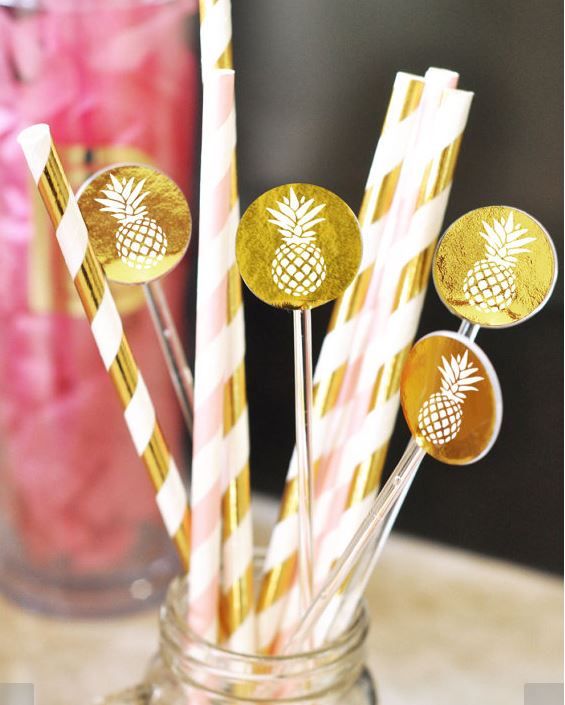 For these party supplies and more Tropical Party Ideas, click here!
Until next time,
Julie