Hello Blossomers!
When guests have to travel to a wedding, it turns the celebration into a vacation! Help your customers show their appreciation for out of town guests that are arriving at hotels with Wedding Welcome Bags. These bags can be filled with fun and practical gifts, a wedding itinerary and entertainment like magazines or local brochures of sites to see while in town. Keep reading for more ideas.
Personalized Water Bottles
Hydrate guests upon arrival with water bottles! Style up the plain bottle with one of our custom water bottle labels. These labels can match your wedding theme and colors. Guests will be so impressed with this little extra step you took. We even offer weatherproof labels, so guests can keep them in the fridge and drink them later on.

Personalized Mint Favors
Guests will appreciate having these personalized mini mint favors while meeting your friends and new family during your wedding weekend. Choose a design to match your wedding theme and add a personal note to your guests. They are even travel size, so guests can toss them in their suitcase or purse.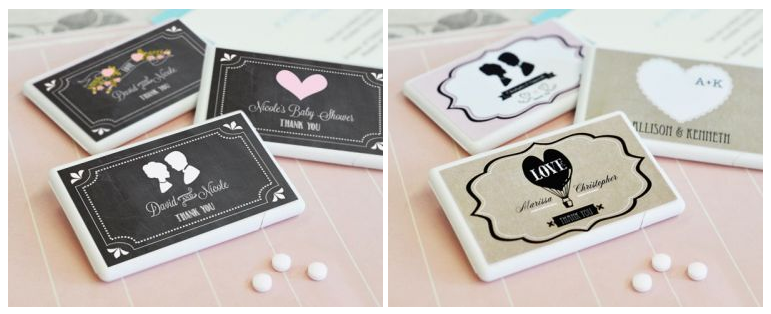 Personalized Hand Fans
Adding a fan into your Wedding Welcome Bags is ideal for a summer wedding! Guests can use these while site seeing, hanging out by their hotel pool or at your outdoor wedding. Customize these wedding hand fans with your wedding colors and theme. We have them in a variety of shapes and sizes.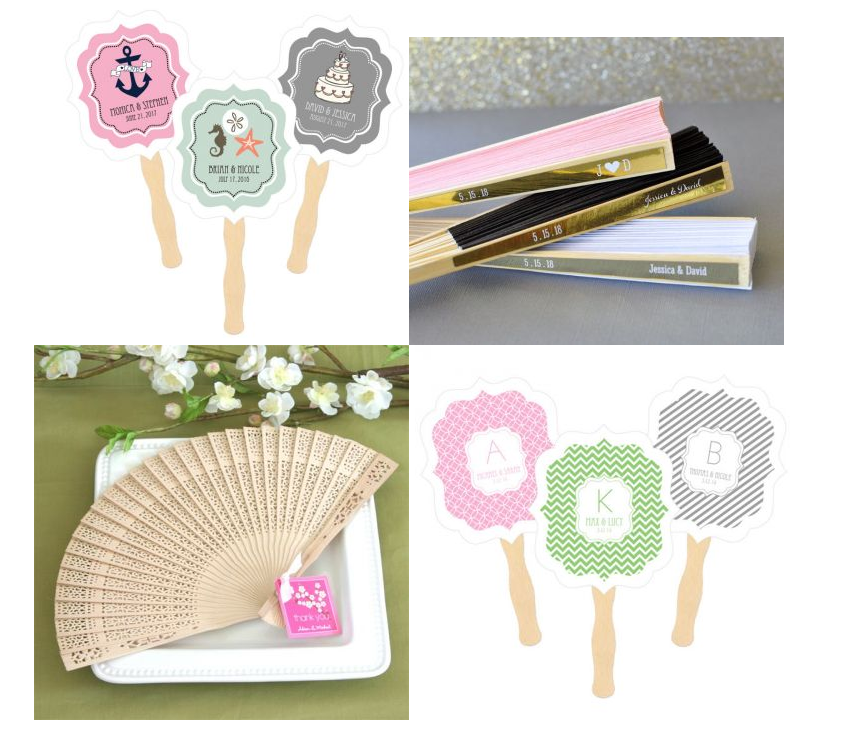 Personalized Lip Balm Tubes
This addition would be my personal favorite! Our custom lip balm is made with organic oils and shea butter. Guests will feel pampered and will carry this gift around for days to come after your wedding. The lip balm is available in three lucious flavors – Vanilla Ivory, Cherry Pink and Mint Green. These can also be customized to match your wedding.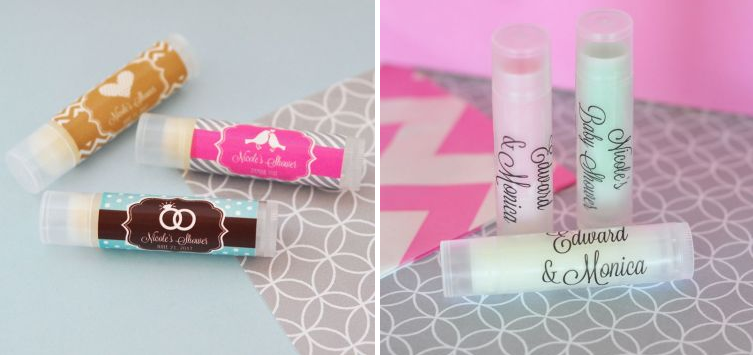 Personalized Lollipops
Add a little sweet treat for a late night snack in wedding welcome bags! Our strawberry flavored personalized lollipops will hit the spot. Customize these gifts with colors, a design and a note to guests.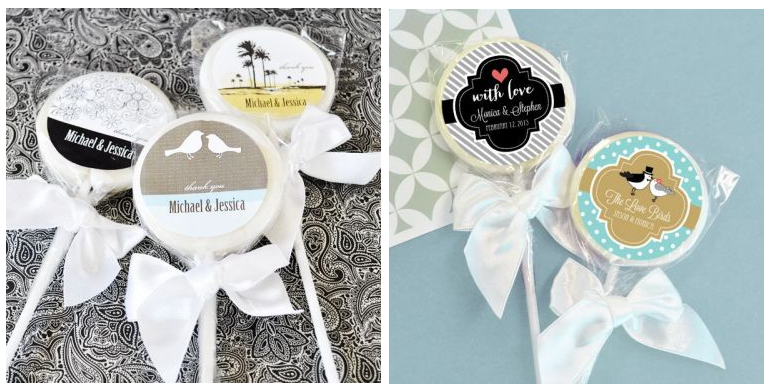 Wedding Welcome Bags
Now that your customer has all their items together for their out of town guests, be sure to offer them our Wedding Welcome Bags to throw everything in! These bags are white and pre-printed with "Welcome to our Wedding". They are made of non-woven polypropylene, which is soft and reusable for activities long after the wedding. Customers can even add a personalized tag with a thank you note to guests.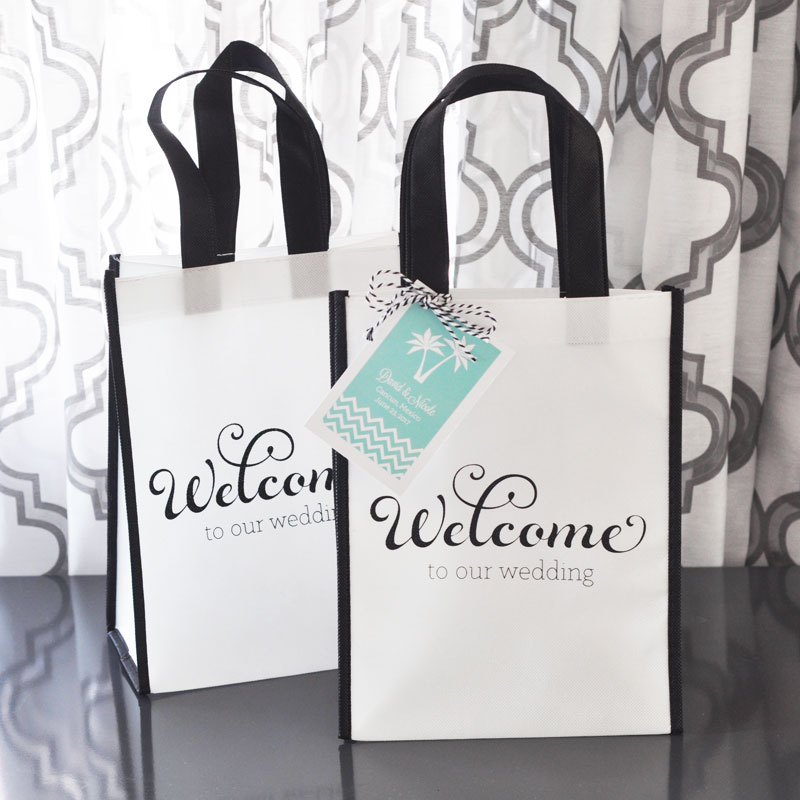 Brides that love our Wedding Welcome Bags would also love our Bachelorette Tote bags to hand out at a Bachelorette party. Check them out here!
Until next time,
Julie