Hello Blossomers!
One of the best things to do when you're a bride-to-be or a future mother, ready to pop, is to relax and get pampered! What better way to help out than with a Spa themed shower or girls' day? Event Blossom's Cosmetic Favor Collection is the go-to spot to get all your favors for your day of rest and relaxation! Check out some of our feel-good products below:

Personalized Lip Balm Favors
Guests can pucker up with these sweet cases of flavored lip balm! These luxurious lip balms come personalized with your chosen text, color, and design to match your theme and the lip balm tubes are even available in our metallic foil print.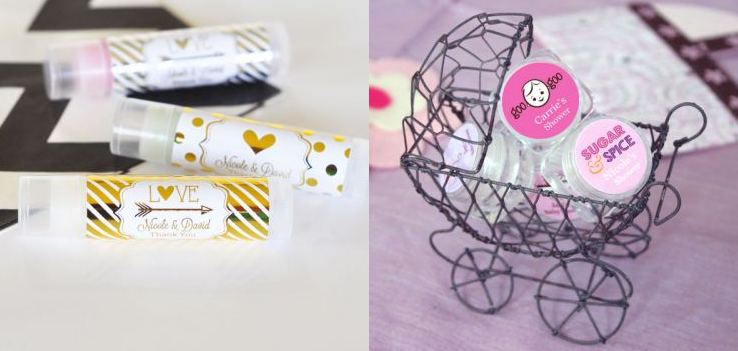 Personalized Hand Lotion & Cream Favors
These favors are guaranteed to make your guests' skin smooth and fresh… just like your party! They are ideal for spa party themes and truly adaptable to all bridal and baby shower themes.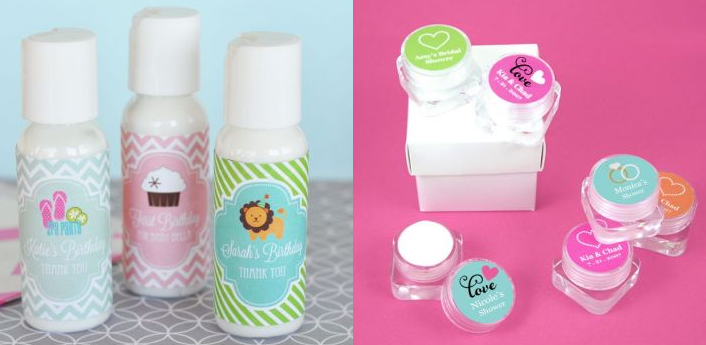 Personalized Hand Sanitizer Favors
Hand Sanitizer should be a necessity in everyone's bag or packet. Our Hand Sanitizer Favors will not only keep your guests clean, but you'll definitely impress them with our unique designs, each tailored for a specific occasion.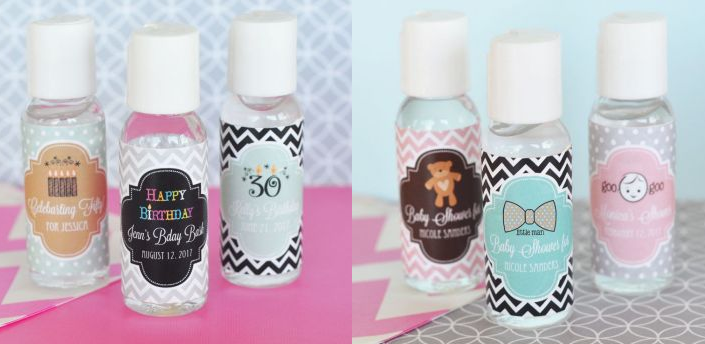 Personalized Sunscreen Favors
Looking for destination wedding favor ideas or beach wedding favor ideas? Sunscreen Favors are ideal for a warm sunny event! Event Blossom offers personalized sunscreen favors as gifts for wedding guests or you can give them out as bridal party gifts to your awesome entourage. Everybody will be grateful and amused to receive this trusty little bottle with your own personalization on it!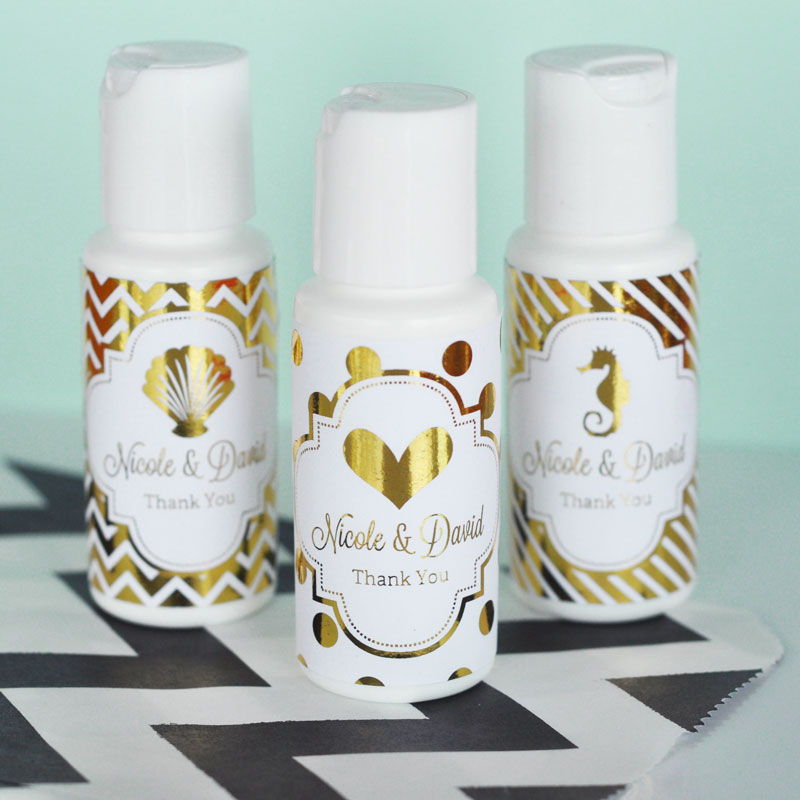 Personalized Shower Gel Favors
Shower Gel Favors are a fun and invigorating souvenir for your party guests! Event Blossom offers shower gels as both bridal shower favors and baby shower favors. Your guests will love this thoughtful gift from your shower to theirs!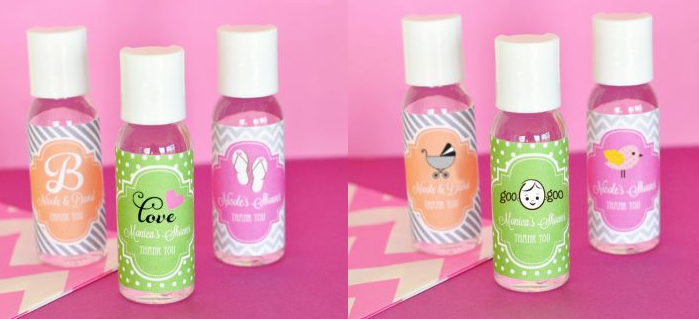 If you are looking to fill your party favor bags or party favor boxes with useful party favors, then you have come to the right place! Click here to find all our pampering favors in our Cosmetic Favor Collection!
Until next time,
Julie