Hello Blossomers!
Making your party cake pop can be as simple as adding a stylish cake topper! Cake toppers are perfect for a plain white cake or to jazz up a last minute store bought cake. We've got a wide variety of cake toppers in different sizes and styles that are sure to impress no matter the celebration. Check out some of our favorites below.
Glitter Stickers
Our Gold & Silver Glitter Stickers can be use on any size of cake or even cupcakes. Spell out a name or keyword or use monogram initials and a star or heart to accent a yummy dessert. Choose from numbers 0-1, letters A-Z and hearts or stars to celebrate almost any milestone occasion.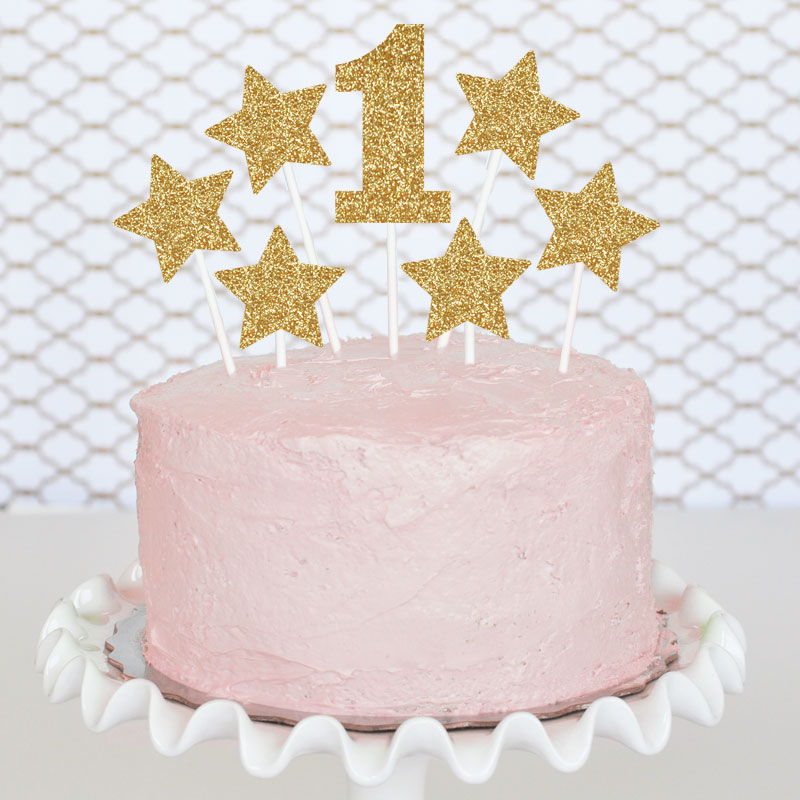 Cake Bunting Banner
Cake Bunting Banners are ideal for a top tier or smaller cake. Choose from designs for a birthday, wedding, baby shower and more. Each banner offers color, pattern, design and custom text options to match your party theme. Two dowels and twine are included for you to assemble as you wish.

Gold Cake Toppers
Make the message loud and clear using our gold cake toppers. These toppers are shiny metallic gold and printed in a fun script design. There are 16 designs to choose from including designs for birthdays, weddings and baby showers.

Cupcake Wrappers & Toppers
For a grab & go style dessert table, check out our cupcake wrappers and toppers. These are available in many colors and designs. Choose from any of our 11 bright colors of wrappers and toppers or from metallic gold or silver wrappers. They are sure to add a pop of color and style to any stand or dessert table.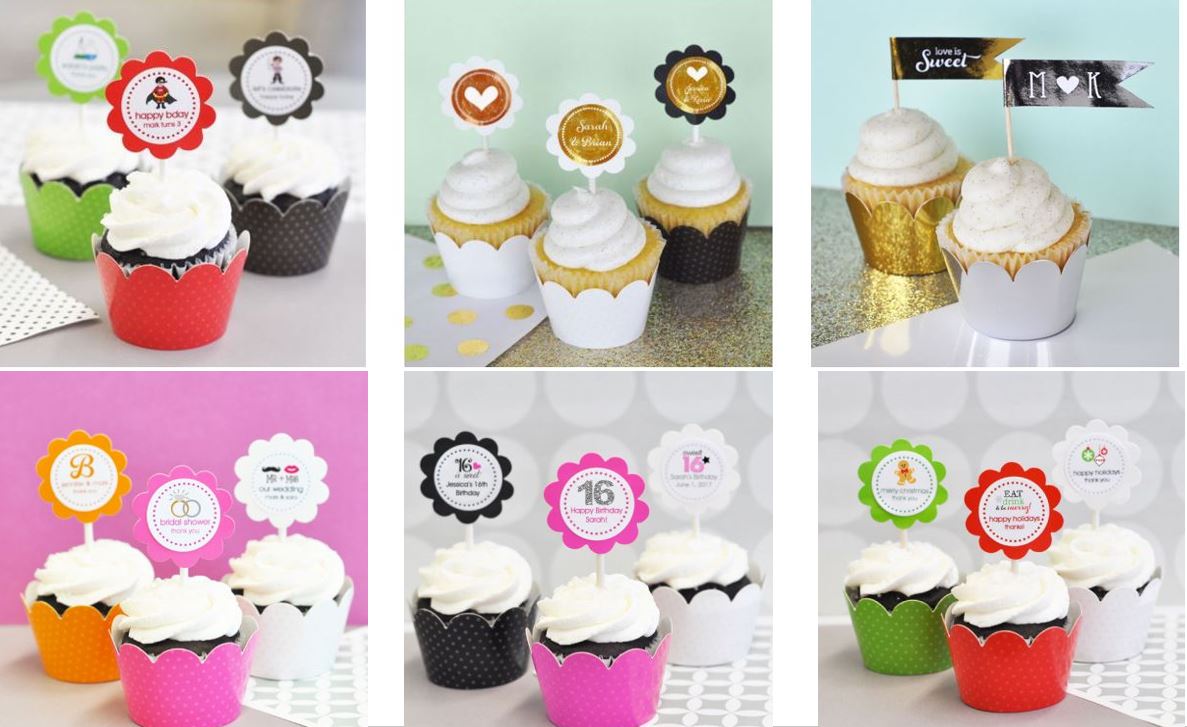 Check out other dessert table ideas by clicking here
Until next time,
Julie