Hello Blossomers!
If you're helping customers decorate and plan a party, our new party supplies and favors category is the place to look! In our new items section, you'll be able to show customers party cups, balloons, tassel kits, napkins and so many more party decor ideas for any celebration.
If you haven't already, be sure to find our gorgeous new gold cake toppers! Whether your customer is planning a milestone birthday, a first birthday, anniversary party or even a wedding, there's a cake topper they will love. You can find all of the gold cake topper options in our new 2016 Spring Product Release or scroll down to see more details!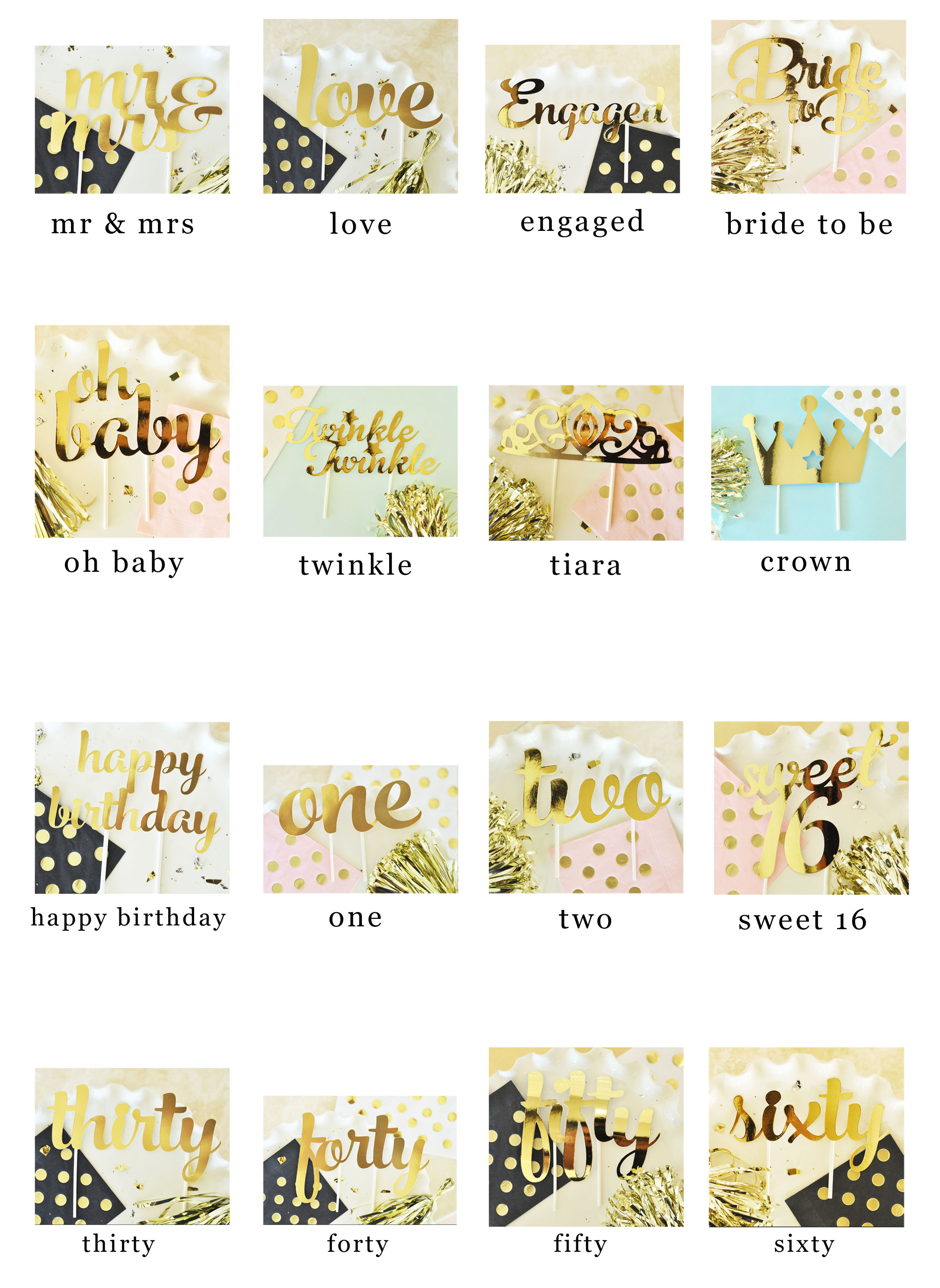 Our gold cake toppers will make a dessert table pop! They really are an elegant addition to sweeten up any party. Just choose a style to match your party theme and event and your cake will fit right in with the rest of your gold party decor. Our cake toppers are attached to 6″ dowels, so you can position it as high or low as you'd like and they can sit on any number of tiers. Just look how lovely your dessert table can be!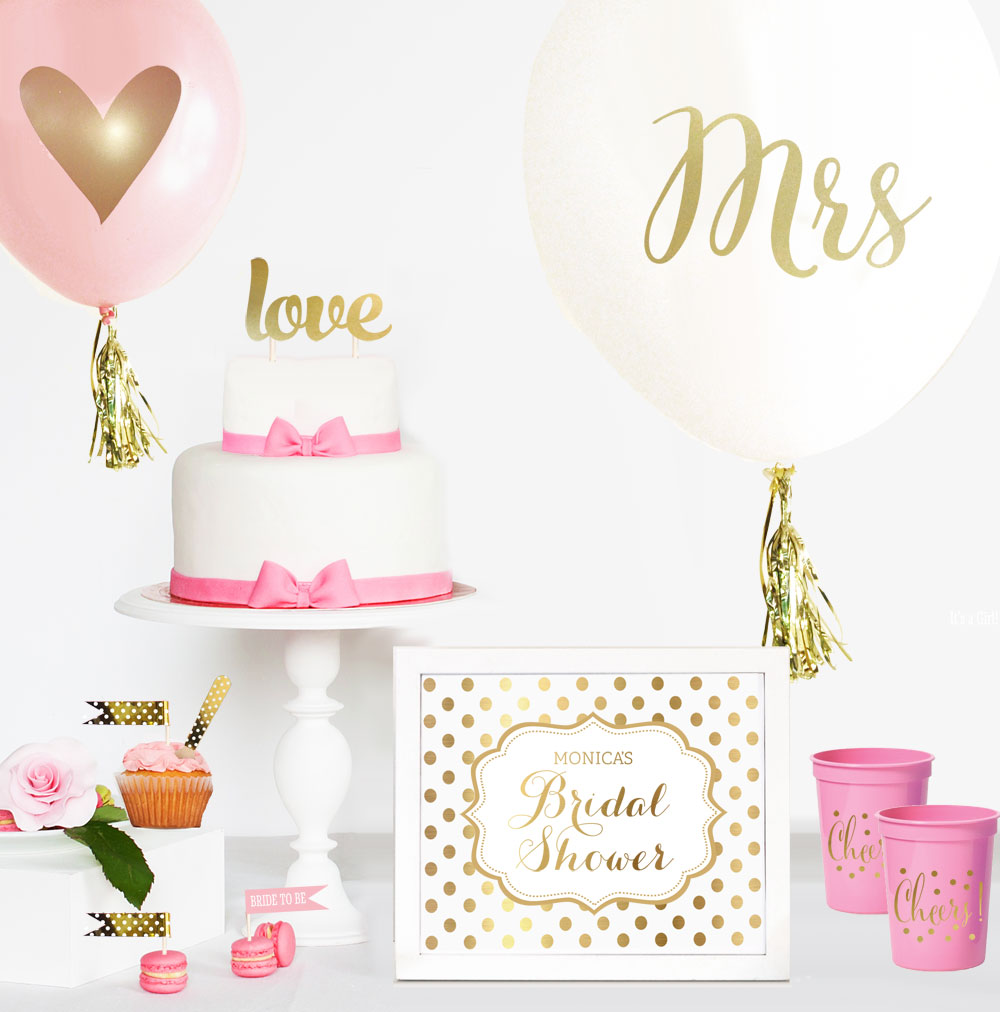 To see our new gold cake toppers and more new items from our 2016 Spring Product Release, click here!
Until next time,
Julie