Hello Blossomers!
Are you stumped when it comes to picking a party theme for your little ones? Never fear, Event Blossom is here with awesome superhero themed party supplies & decor your kids are going to love! From menu cards and banners to edible favors and gift bags, we've got items to impress. Plus, we have a superhero boy designed kit and a superhero girl designed kit. Keep reading for all the details.
Superhero Party Stationery
Get the party theme going with your invitations, return labels and name cards! With superhero stationery, your guests will know it's one heroic event from the start. Bright colors surround the superhero and the comic inspired city skyline.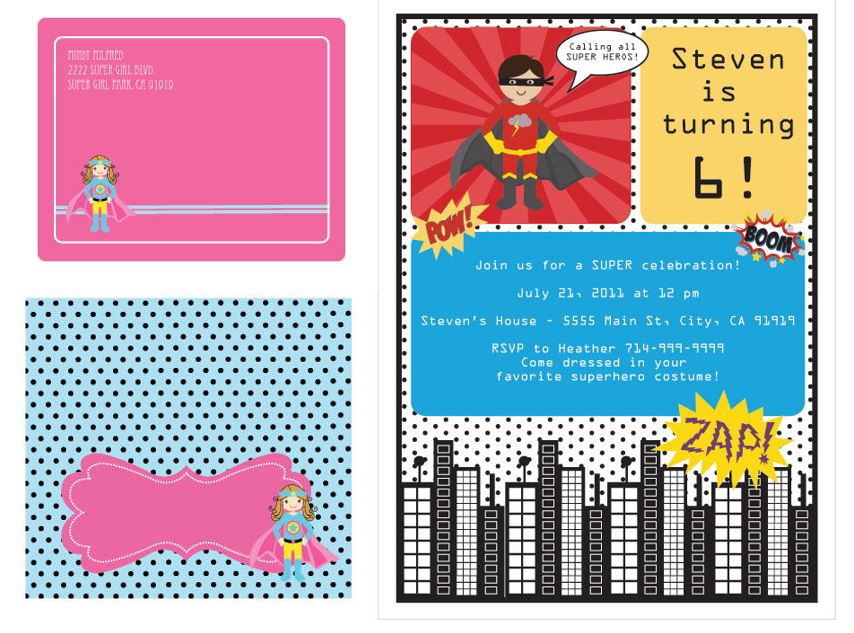 Superhero Party Decor
From the entrance to the buffet tables and games, keep your heroic theme going! Drape pennant banners to mark a dessert table or the entrance, set out a party sign for cards and gifts or play superhero themed bingo during the party. We also have superhero tags and labels that you can attach to your own favors or gifts. Your matching party supplies can all be found in one place.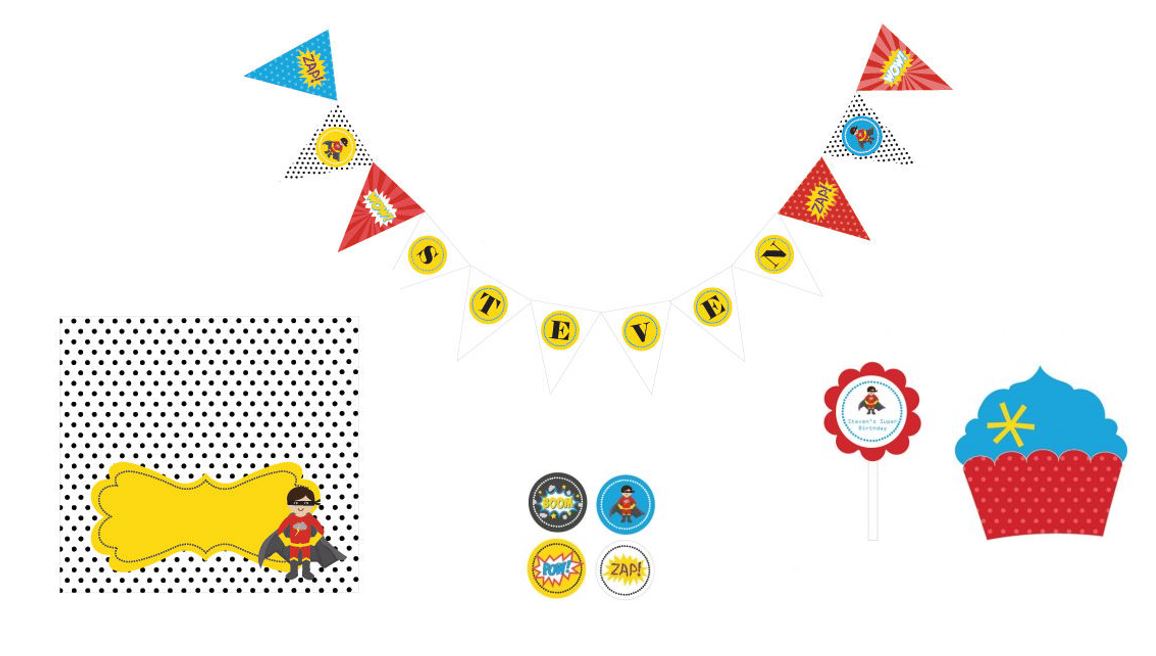 Superhero Party Favors
Send each guest home feeling like a superhero with heroic party favors! Fill our glass jars or goodie bags and boxes with candies or cookies and throw in personalized playing cards or customized edible favors like lollipops, jelly beans or gum.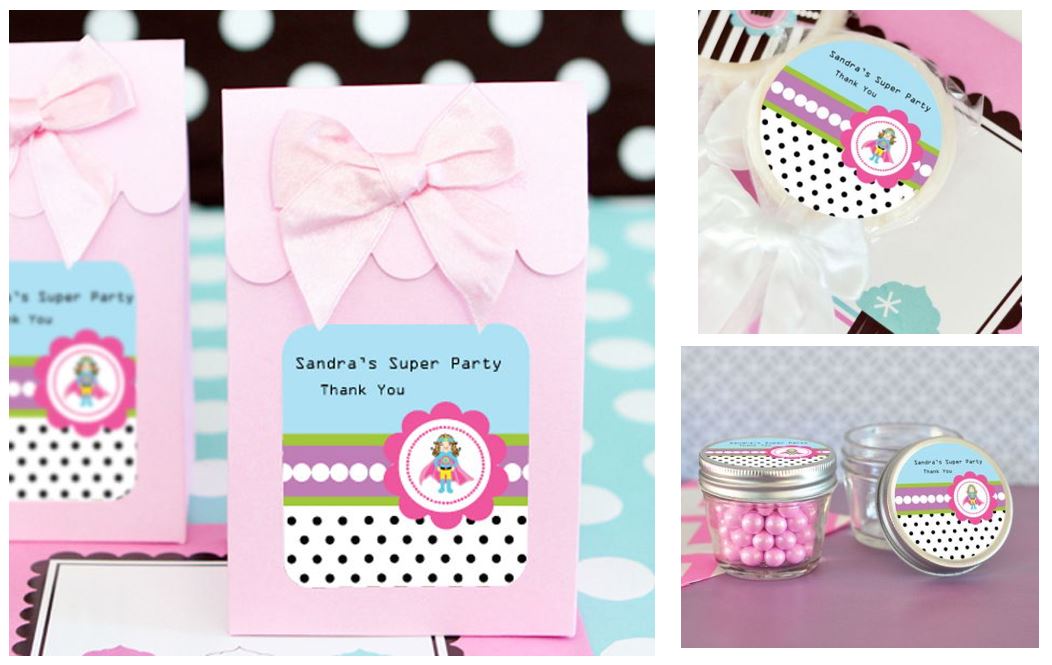 To view either the boy themed or the girl themed superhero favors and decor, click on either image below.

Until next time,
Julie