Welcome back to The Blossomer!
We all know planning a baby shower is exciting for our customers, but can be stressful. Finding baby shower favors and decor that match a specific shower theme is difficult enough, but what if they're having to plan a baby shower welcoming twins? Direct them right over to Event Blossom's baby shower favors and decor collection, where they can not only customize items to match their theme and color scheme, but they can also choose designs to celebrate twins! Check out some of my favorite ideas below.
Twins Baby Shower Favors
Find practical baby shower favors like notebooks, decorative glass mason jars or even edible favors that you can customize all for a twins baby shower. You can even find baby shower favors boxes and goodie bags you can fill with your own small favors. All of our baby shower favors can be in bright colors to match you shower theme or in our metallic gold or silver foiled labels for some glitz and glam. We have numerous design icon options to choose from for a twins shower.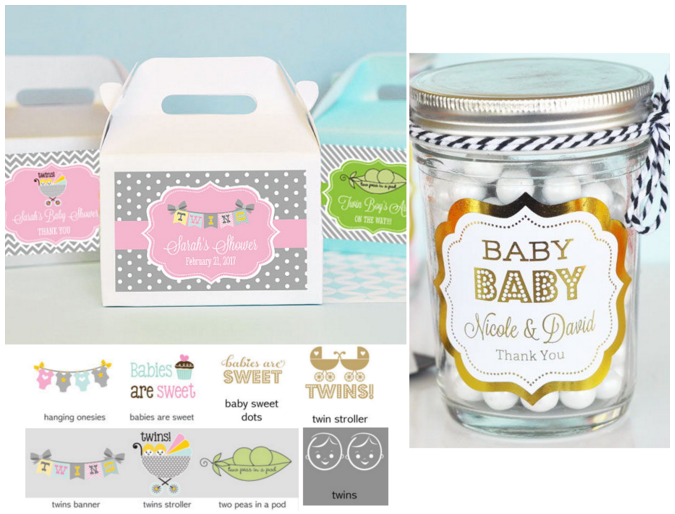 Twins Baby Shower Decor
Tassel garlands, letter garlands, party signs and bunting banners are just a few decorative items you'll find in our baby shower decor collection. You can even style up your dessert utensils, drinking straws or cupcakes with flag labels or glitter stickers! Find twins baby shower decor in bright colors or shiny metallic foil print. To make it even more simple for your customers, suggest using one of our starter kits. These baby shower kits are packed with everything your customer will need to get started and inspired for the rest of the shower.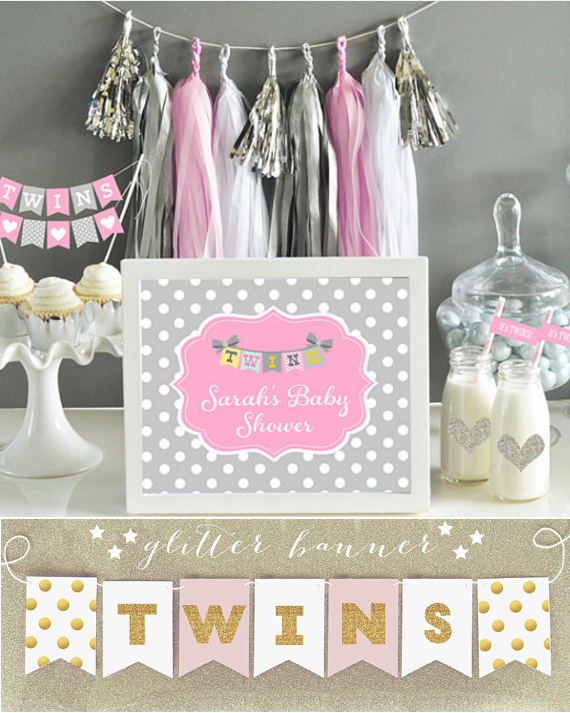 Customize the designs and color of the decor and favors to be for either boy baby showers or girl baby showers! No matter your theme or color scheme, we've got what you're looking for.


Until next time,
Julie