One of the wonderful things about living in Southern California is being able to go to the beach all year round.  I'll say it time and time again, we're pretty spoiled with great weather and great scenery around these parts.  While I enjoy having the crashing surf provide a soundtrack to whatever book I happen to be reading, braving the waves and attempting (and usually failing) to body surf, and moseying down the pier or into quaint little stores, my favorite part of the beach has to be the bonfires.  A good beach bonfire can beat the winter chill and can cook up some of summer's best BBQ — an amazing activity for all year round.  So if you love the beach just as much as I do, you'll also love throwing beach themed parties.  And the perfect companion to every seaside bash: our Beach Party Mod Party Kits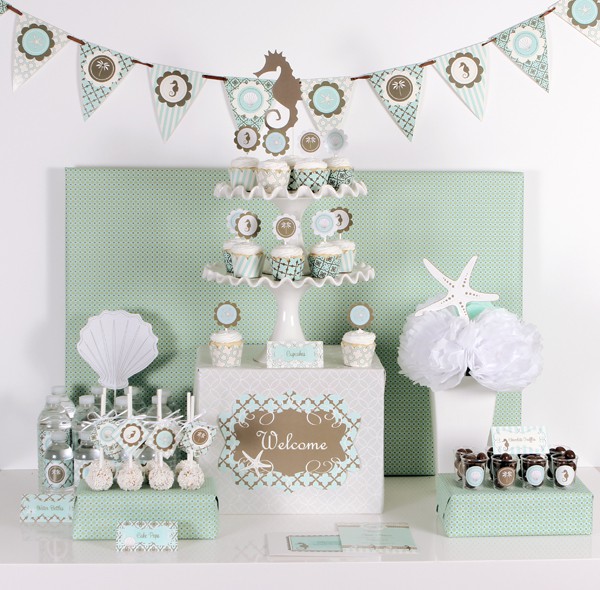 My perfect beach party would start when the sun rises, end long after it sets and include a very specific list of things.  Components I deem necessary for a beach party:
Body board
Swimsuit
Towel
Something to read
Football (I WILL learn how to throw one properly, someday)
Sunscreen
Firewood and all things to start a fire (including someone else to do it for me)
Lots of water
Good friends
Good food
Nothing too fancy or complex.  I've gone to the beach completely alone and on a total whim plenty of times and still managed to enjoy myself; if you haven't already gathered, I don't require much to have a a good time.  I know what you're thinking, "so why would you need a mod party kit?"  Well, because despite the few needs I have in order to pull off a fun day at the beach, when you throw in a big group of people, organization and planning is your best friend.  Also, not everyone shares my let's-just-go-and-see-what-happens philosophy especially when they don't know whether or not they're going to have something to eat.
A great teacher of mine (and the school's activities director) used to quote a clever fellow named John Heywood, "many hands make light work."  It applied to my life when I was on student council helping out with campus events, and it still applies years later in my adult life — especially when it comes to planning events.  In my opinion, nothing beats a potluck when it comes to making "light work" of a party.  With proper planning, a potluck ensures that there's enough food for everyone and that no one person has to break their small (tiny, in my case) budget.  The brand new mod party kit you received can help you get all the pieces organized. Here's how:
Each Beach Mod Party Kit comes with twelve menu cards with four different designs: palm tree, seashell, starfish, and seahorse.  Break down your menu into four categories represented by each of those four designs.  Include these cards with the invitations you send out.  The categories I use are: snacks, appetizers, side dishes, and dessert.  Yes, there is a difference between snacks and appetizers.  Snacks are things you can eat on the go and usually grab by the handful, like chips or pretzels.  Appetizers are still bite-sized, but a little more substantial like pigs in a blanket or deviled eggs.  The snacks will stay out as long as they last while appetizers usually go out when we start cooking dinner.
As the host, I usually provide the main course, plates/cups/utensils/etc., ice, and drinks (or ask everyone to bring their own beverages).  I always like to let everyone know this in the invite as well.
Invitations should include all the important stuff plus the potluck information giving everyone a key for the different menu categories.  If you feel it's necessary, add in a note about using disposable and covered food containers.  The disposable part is optional but a cover is definitely a must-have at the beach.
When your guests RSVP, ask them what they're bringing and create a master menu list.  This way, if there are any duplicate dishes, you can call and ask if they have an alternative item to bring.  This would also be a good time to ask your friends to bring umbrellas, coolers, and folding tables if you don't have any/enough yourself.
I mentioned earlier that when I host, I usually provide the main dish.  When it comes to bonfires, I stick with the classic hot dogs and veggie dogs (with their own a separate skewer — this is important!) for my vegetarian friends.  I also make sure to bring all the fixings.  After all the details practically sort themselves out, you can focus on which pair of sunglasses goes best with your newest swimsuit.
Usually, I am so excited to take pictures of my creations, but this week's project turned out to be me just writing things on the menu cards with a permanent marker.  Good idea? Yes.  Interesting picture?  Not so much.  So I did something a little different…Here's a glimpse of what I see when I go to the beach, just for you, Blossomers!  Photos taken one lovely morning in Laguna Beach, compliments of my iPhone.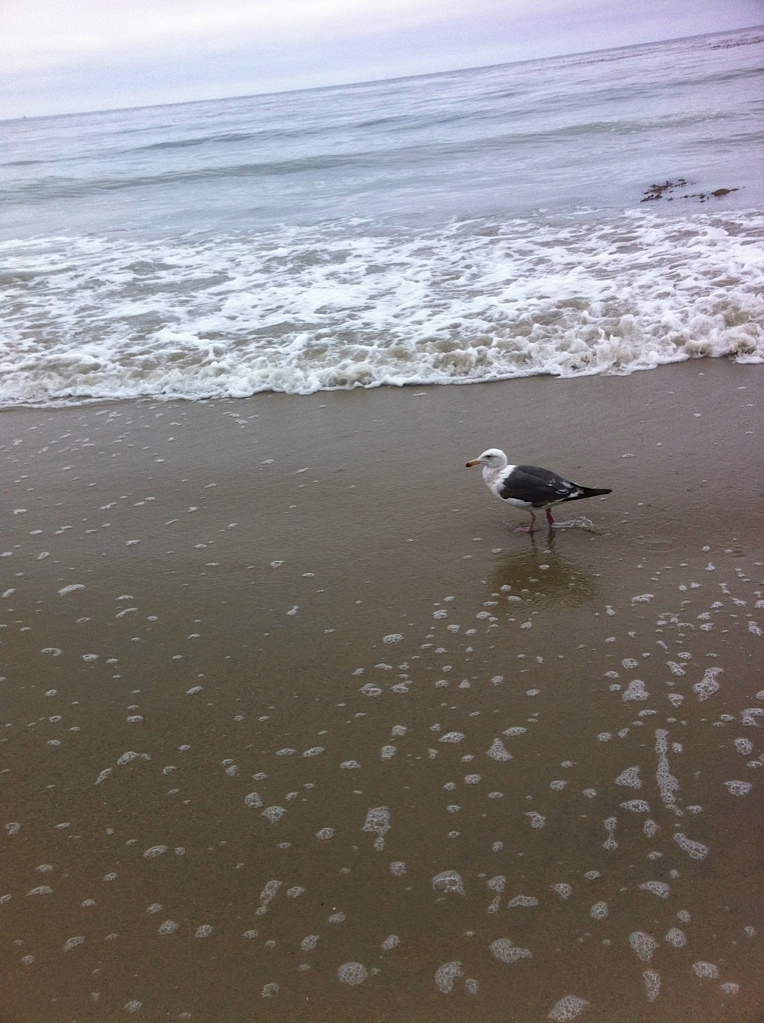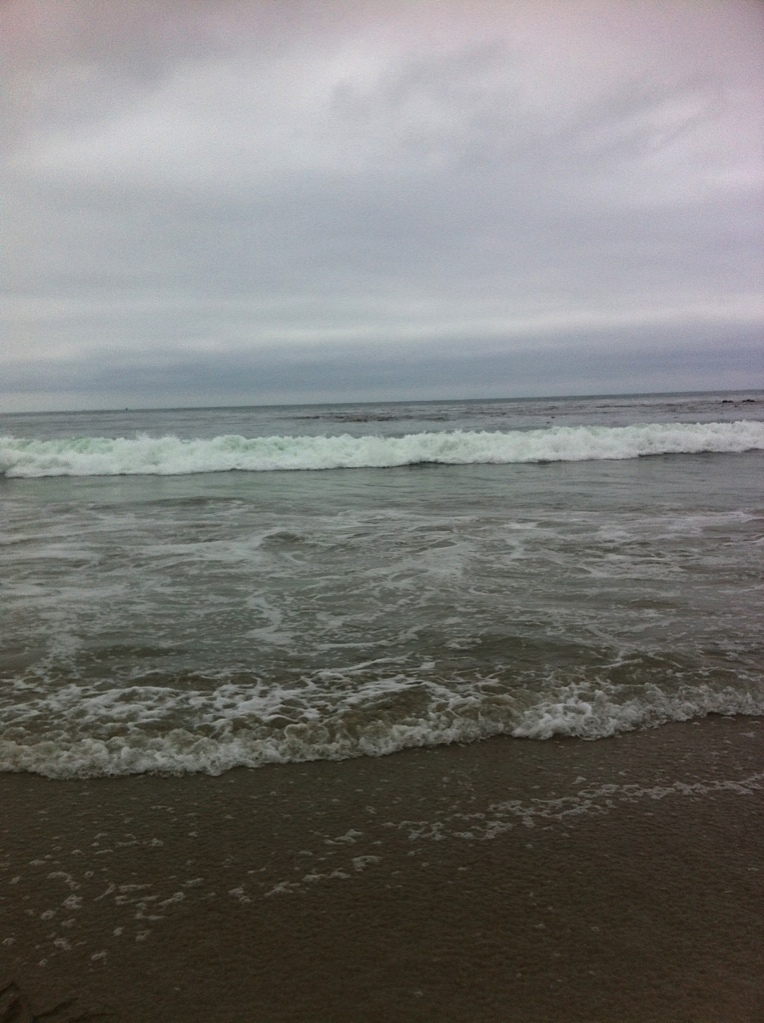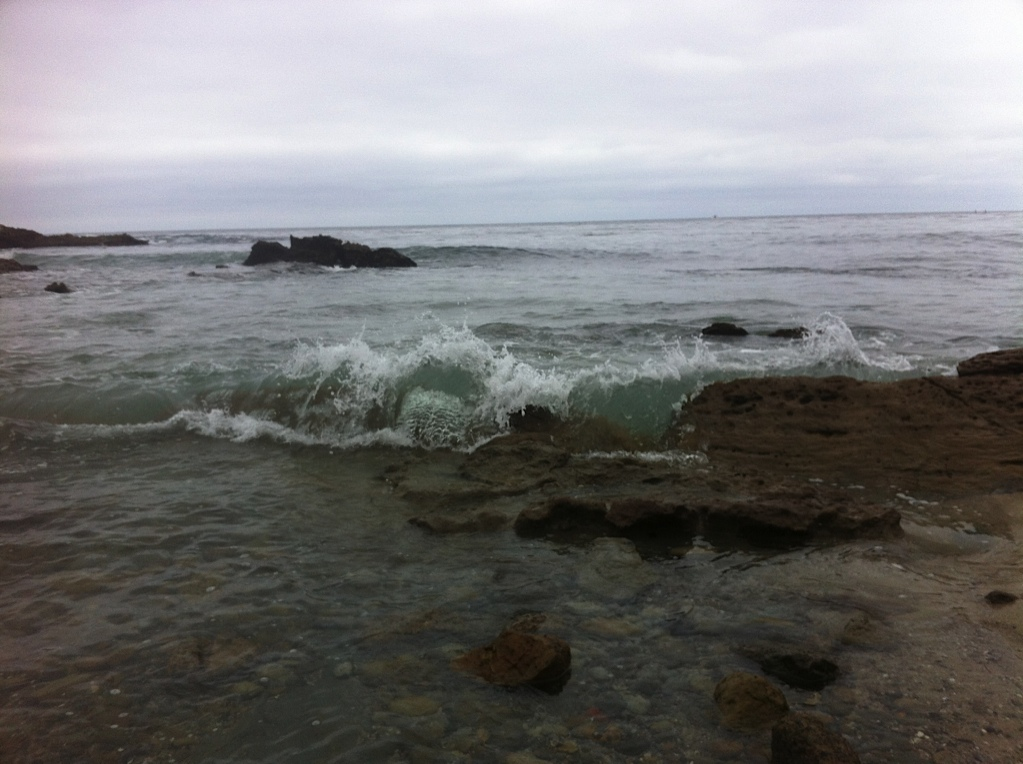 Other ways to use your mod party kit at the beach:
Decorate the volleyball net with the pennant banner or mark off an endzone for football.
Top your masterpiece of a sandcastle with the party icons
Keep up the summer theme and make these Margarita-Flavored Cupcakes by Sugar Therapy and dress them up with the cupcake wrappers and toppers.  These zesty and refreshing cupcakes make a great summer dessert for all ages!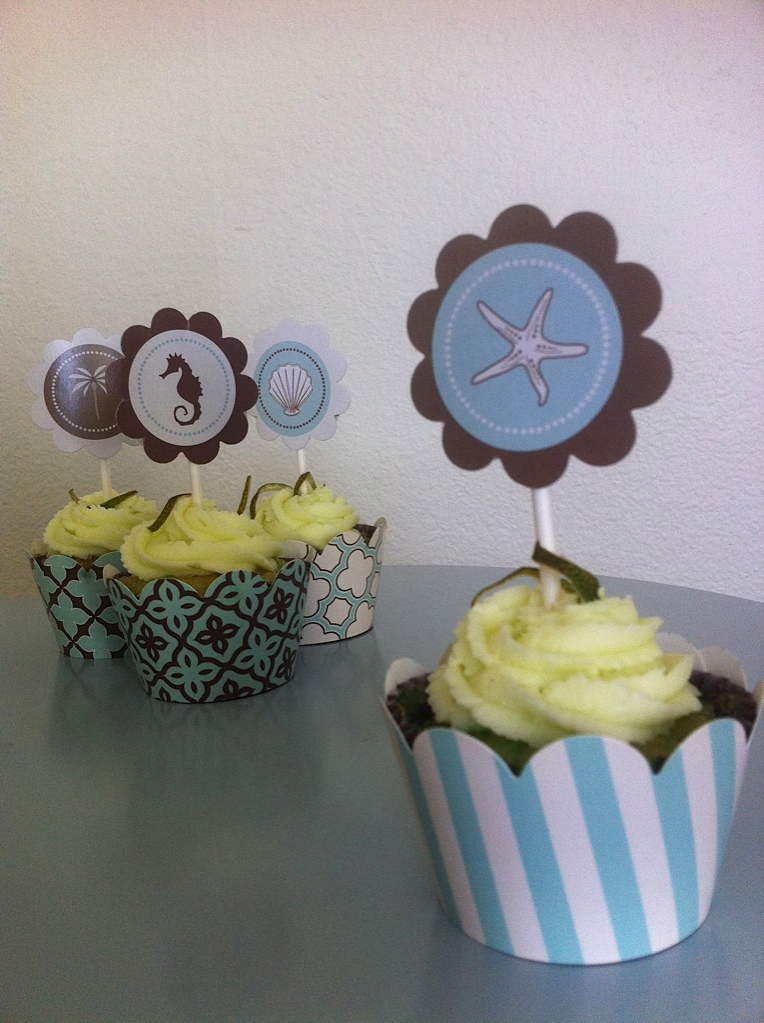 Until next time,  I'll be at the beach.
Kimi