Hello, Blossomers!  Today, we are celebrating a very momentous occasion.  One year ago, this little blog of ours was created and the first post was published.  I can still remember how excited I was to announce to everyone (I mean, everyone) that the blog was officially launched and that there were published posts ready to be read.  Forty-four posts later and we're ready to take our little blog to the next level.  Expect some exciting changes in the near future.  In the meantime, we're going to celebrate!
Remember our friend, Kate from Sugar Therapy who made some delicious cupcakes for our Mod Party Kits??  Well, she and I worked together to surprise the office with some delicious cupcakes styled up with the help of our Cupcake Party Mod Party Kit.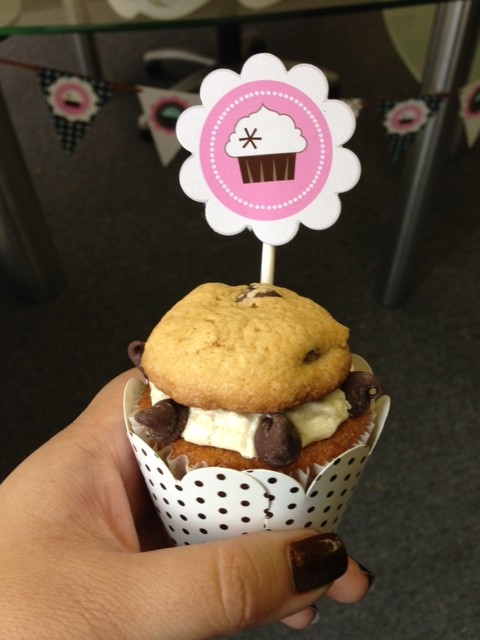 I would like to thank a moment to thank everyone who has contributed: our wonderful retailers who have participated in our "Quick Q+A's," Kate from Sugar Therapy, and of course the entire Event Blossom Family for all their support from getting their pictures taken to helping me brainstorm some good topics.  I would especially like to give a huge thank you to everyone who has stopped by our little corner of the internet and read our posts.
It's been an exciting year, but we're only getting started.  Here's to more happy blogging!
-Kim