Now that the product launch is over, the celebration can really begin! I'm starting out our summer of fun with an exciting series of posts inspired by a new favorite of ours: Mason Jars! What I love the most about these jars is that they are so versatile and there are so many ways to put these vintage style jars to use.  In fact, Life Hacker recently challenged readers to "Hack Something Using Mason Jars," and the responses were awesome!  It's just one example of many how a little bit of creativity can turn these ordinary jars into something extraordinary.
So, my dear Blossomers, for the next thirty days we're going to be sharing 30 different ways that these versatile jars can be used. Many of them will be great pins we've found on Pinterest, but we've also got a few ideas of our own.  Let's start off day one with one of these of our own creations:
Day 1: Cookie Mix in Mason Jar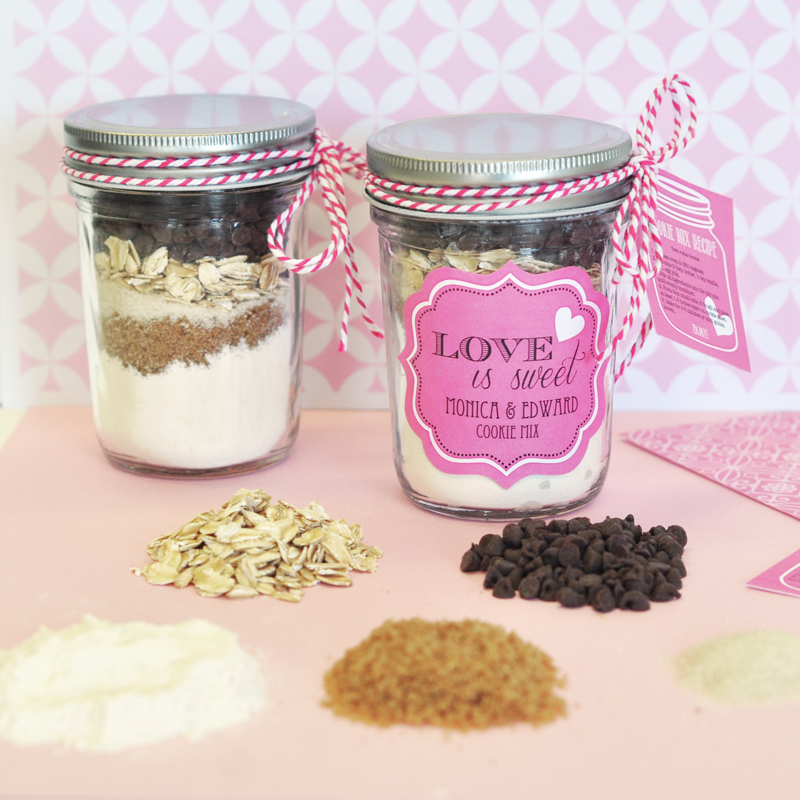 Who doesn't love the smell of cookies baking in the oven?  Cookie mixes in a Mason Jar make a great DIY gift for every occasion.  Our friend Kate over at the Sugar Therapy blog came up with a cookie mix recipe that fits perfectly into our new Mini Mason Jars.
1.  Gather your ingredients:
1/4 cup flour, combined with 1/4 tsp baking soda and a pinch of salt
2 tbsp packed brown sugar
1 tbsp sugar
1 1/2 -tbsp oats
3 heaping tbsp mini chocolate chips (or similar sized candy of your choice)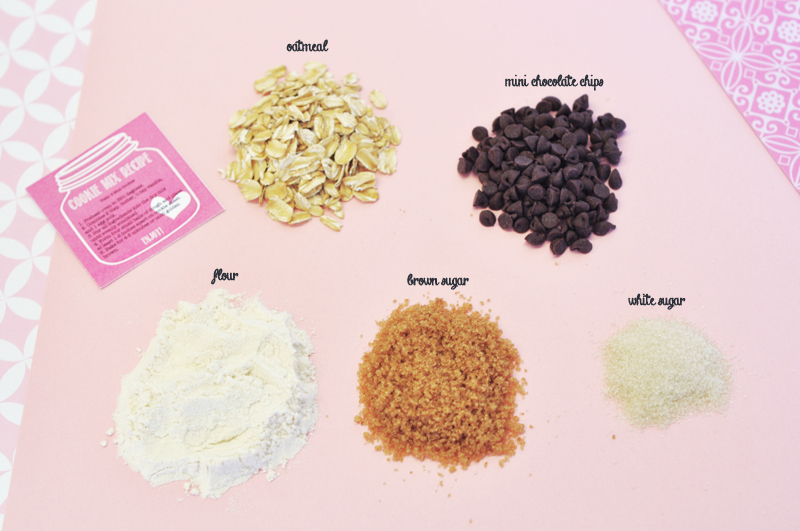 2. Layer the ingredients into the jar in the order listed above (flour goes at the bottom, brown sugar on top of that, etc.)
3.  Seal with a Cookie Mix Mason Jar Recipe Tag.
If you find yourself at the receiving end of one of these delicious favors, here's how you turn your cookie mix into a yummy treat:
Yield: 4 mini cookies
1.  Preheat oven to 350 degrees
2.  Combine 2 tbsp butter, 1/4 tsp vanilla, and 1 egg yolk
3.  Stir all ingredients into the dry mix until evenly combined
4.  Form four small balls of dough and place at least 1-2 inches apart on cookie sheet
5.  Bake for 4-5 minutes or until golden brown
Enjoy!
Keep your eyes on our Pinterest Boards for more ideas.
29 more days to go!
-Kim